DEFINED.AI
WEBSITE REDESIGN AND DEVELOPMENT FOR WORLD'S LEADING AI MARKETPLACE
Client
Defined.ai is the leading online marketplace for requesting, buying and selling AI datasets, tools and models, and offers professional services to help deliver success in complex machine learning projects. Customers can find high-quality assets needed to build world-class AI, and specialists can monetize their AI data, tools, or models by becoming a marketplace vendor.
Launched in 2015, Defined.ai successfully nurtured a community of AI professionals building fair, accessible and ethical AI of the future, with specialists in data science, AI & ML, crowdsourcing, speech technology, natural language processing (NLP) and Big Data.
Challenge
Despite working with many Fortune 500 companies to improve their AI data workflows, lower their costs, and increase revenue with custom AI solutions and datasets, Defined.ai KPIs showed their products were not selling as well as they should have been. The business suffered from low conversions, a poorly structured marketing and marketplace website, high bounce and drop-off rates and poor Google search rankings. There was also very little visitor data being collected, making their marketing and sales process difficult to coordinate and then optimize.
To remedy this, the Defined.ai team was interested in options for a total redesign (name, domain, visuals, positioning etc.) and develop their new website from the ground up with a more flexible, marketing-friendly CMS that could hold a large amount of valuable visitor and customer data that could be used by their sales team.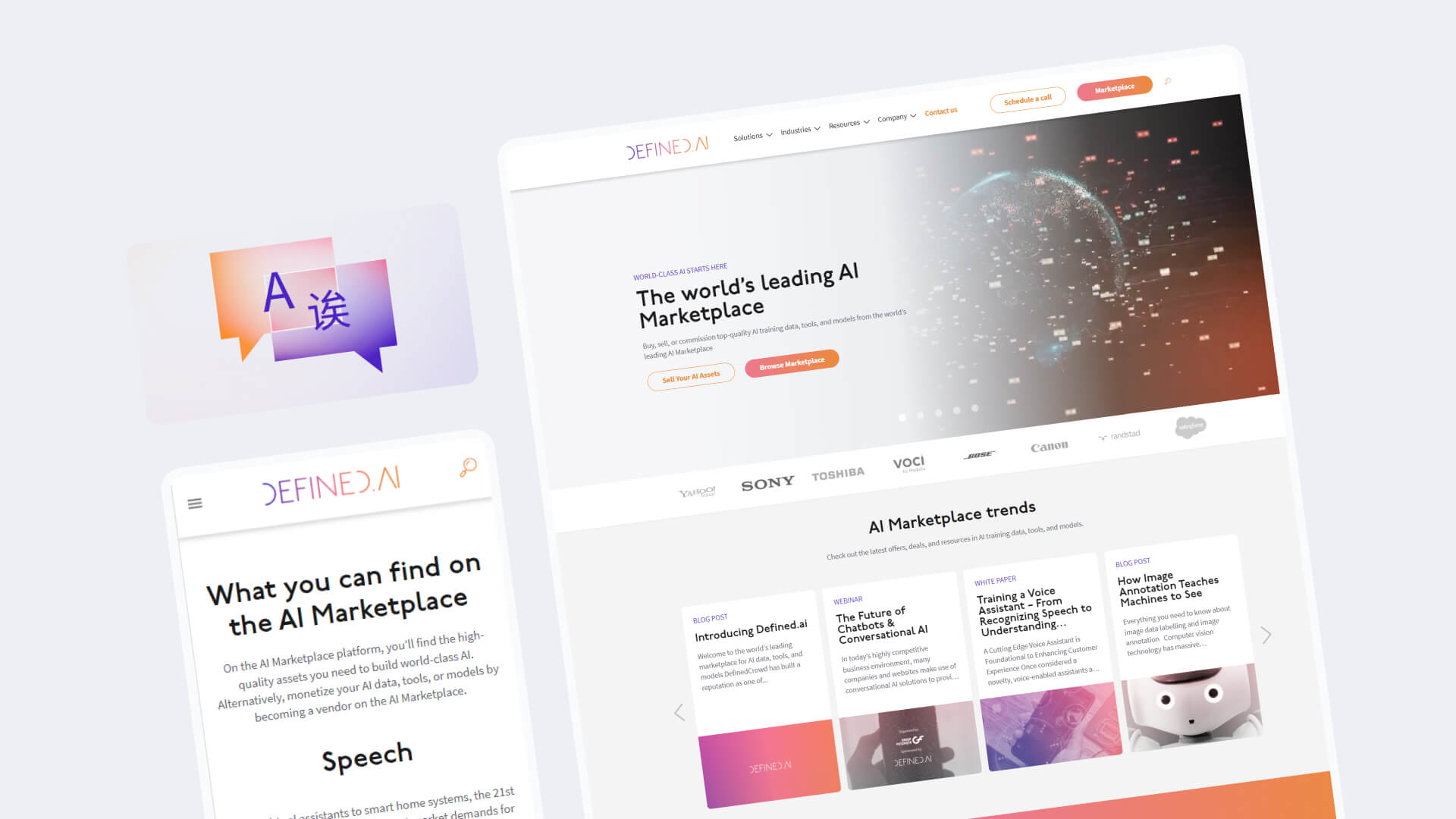 Strategy
With the overall goal of increasing the volume of attracted leads and overall conversion rate, we first prepared an audit of the site, and from that audit, we improved the existing UI/UX, and conversion flows of the site. Hotjar and advanced Google Analytics were installed to gather additional customer data that would help us learn more about the visitors coming to the site, and security risks were mitigated with a comprehensive sercurity audit. To help make the process of content creation and editing easier for marketing and content teams, we introduced WordPress to function alongside their existing tech stack of Pardot (used for their lead form) and Magento (what their marketplace was built on top of).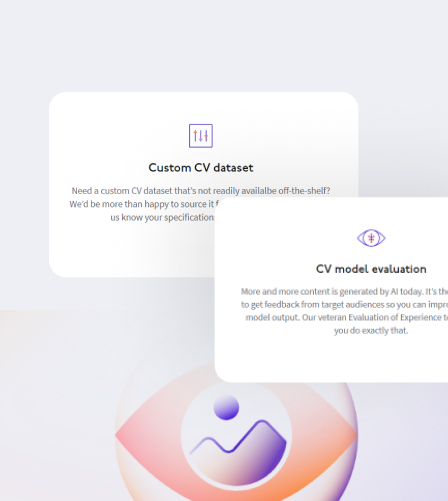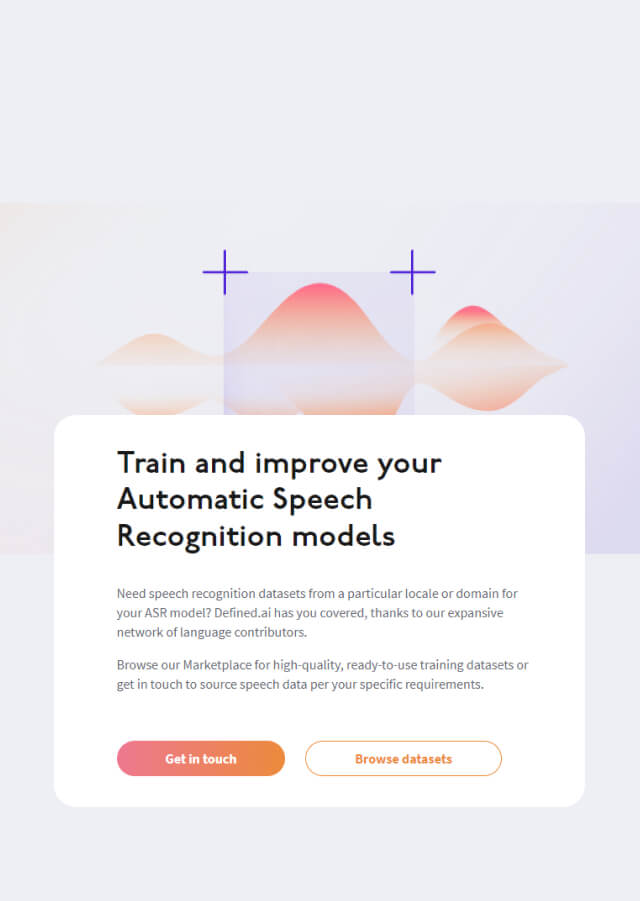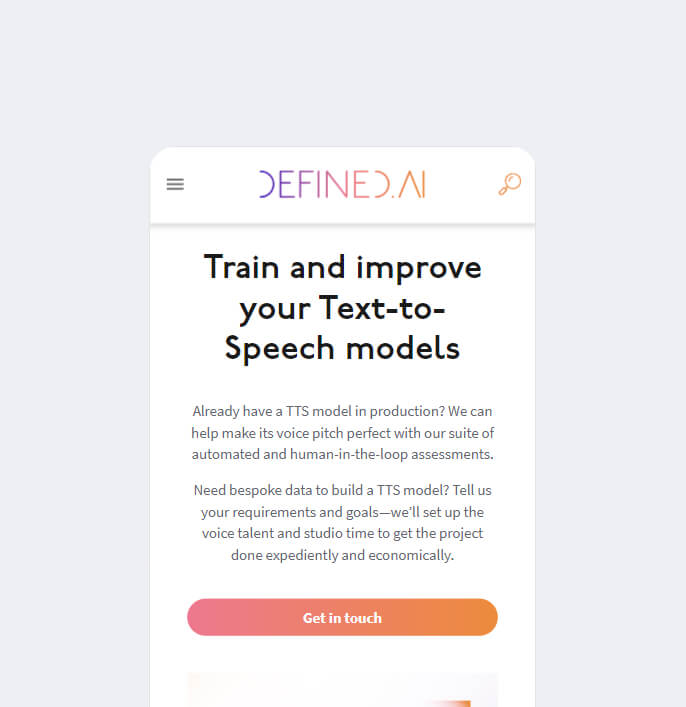 Solutions
WordPress was used primarily as the new CMS because of its flexibility of development and wide-ranging integration possibilities with third-party service providers. Due to the constant increase of Defined.ai blog posts and products on the site, we also added the Algolia search engine API to deliver search results quickly, as well as Gutenberg's reusable blocks to make the process of creating new pages for marketing campaigns easier and faster.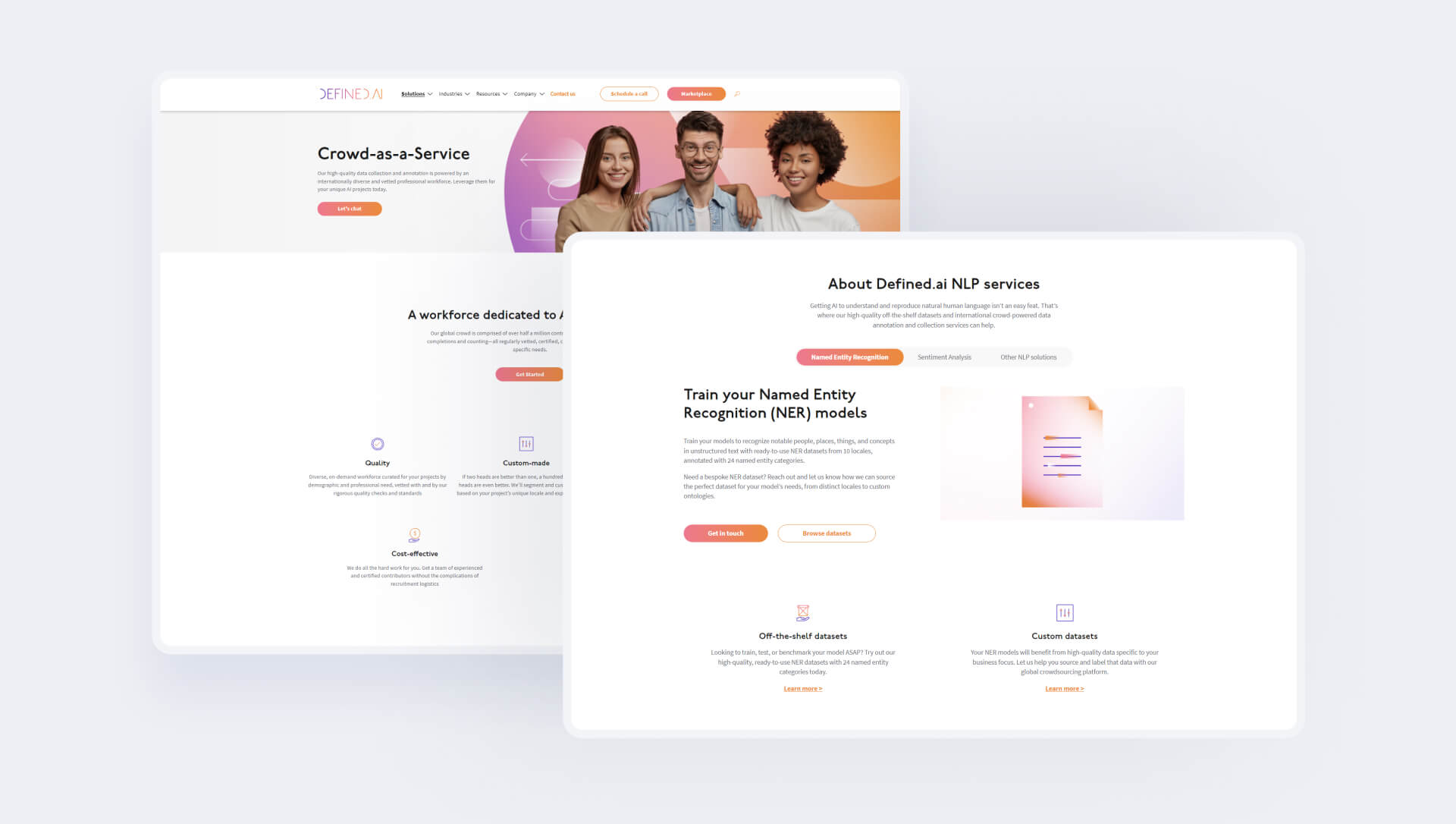 Results
Following the successful completion of the site, our marketing team continued to support Defined.ai with their marketing efforts by improving their efforts around SEO. New landing pages, back-end optimizations, and incremental improvements to the UI/UX based on the new data that were capturing were examined to help continuously improve the conversion rate of their new site. The overall stability of the site was improved, with page speed and bounce rate metrics improving drastically.
The combination of WordPress, Algolia's search API, and Gutenberg's reusable blocks also allowed the Defined.ai marketers and content managers to easily search, create and edit pages on the fly for campaigns. This reduced time in the campaign creation stage and helped to improve the internal workflow of the team massively.