FORERUNNER VENTURES
AN AWARD-WINNING WEBSITE REDESIGN AND DEVELOPMENT PROJECT
Client
Founded in 2010, Forerunner Ventures is a San Francisco-based venture capital firm that has made some of the best startup investments of any VC over the last decade. They truly understand the consumer space and tirelessly champion founders who deliver innovating products or business models.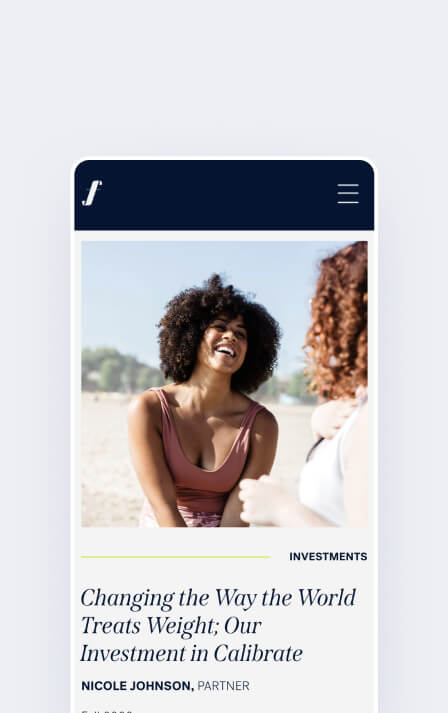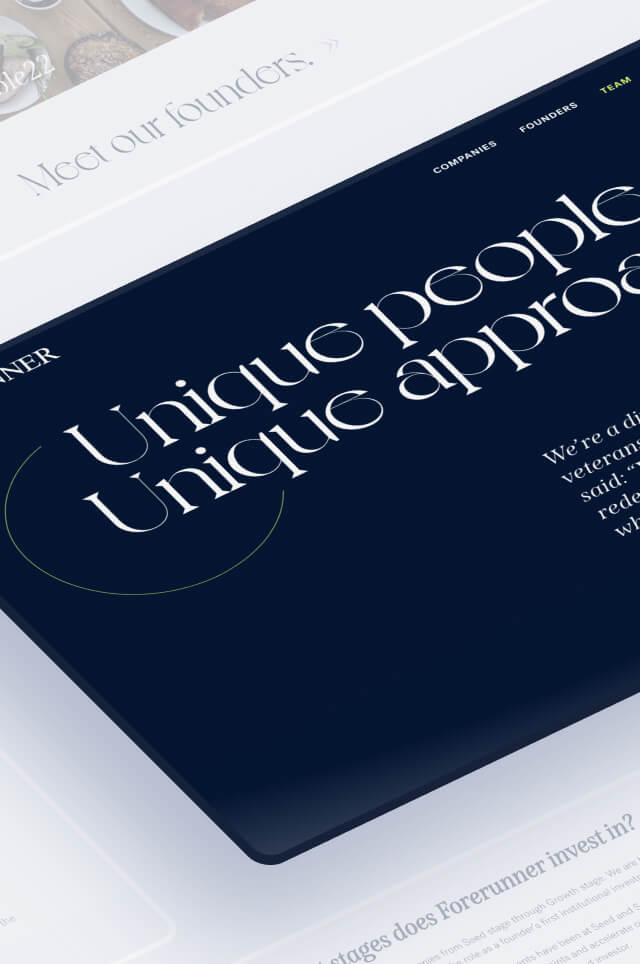 Challenge
When the Forerunner team approached us, they were concerned and felt that their current website's design didn't match the look and feel that they were aspiring to. They really wanted a site they were proud of and would match their trailblazing approach while highlighting all their great achievements. The Forerunner team also felt handcuffed by a site that wasn't easy for non-technical users to update as frequently as they needed to and their previous development team wasn't being as responsive as they needed. Forerunner wanted to highlight the achievements of their firm and also their founders and portfolio companies but needed engineering help for each tiny change they wanted to make on the site.
Forerunner made it clear that the site required a quick refresh, needed to be easily updated by their internal team and they wanted to work with a team that was responsive to their requests and needs. That's where our team stepped in to help.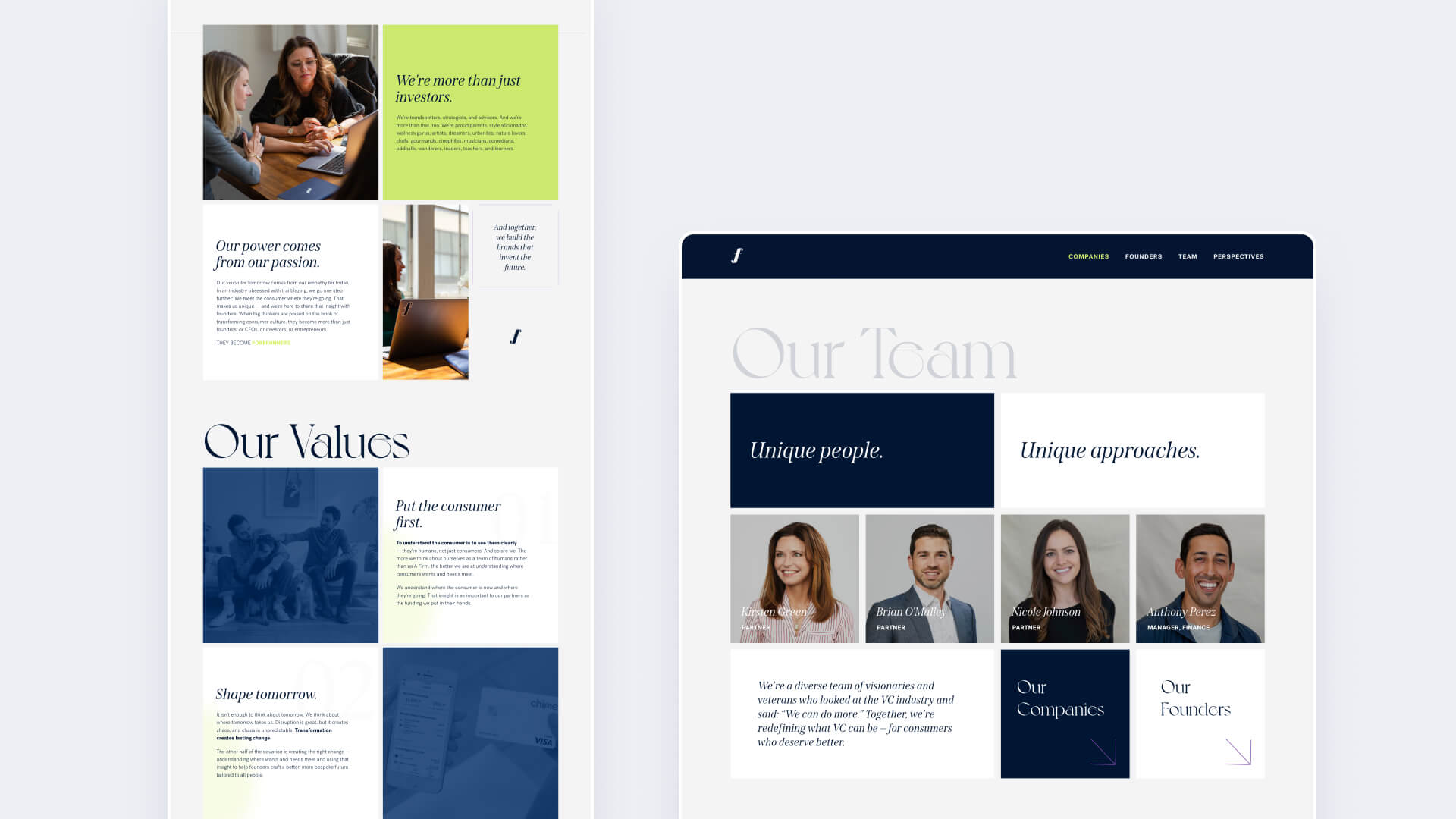 Strategy
Redesigning and developing under a very tight deadline, our web developers and designers started with a review of the current site and a design exercise with the FV team. This helped to identify a number of areas, such as inconsistent graphics, disconnected user journeys/flows, and poorly structured sections as users scrolled down different pages, that could be improved with better UX and UI practices. Based on the tight deadline, we recommended to FV that we not rewrite the entire site, but apply the new designs to the existing core codebase which helped us to meet the timelines set using the Kanban management method and a product-led approach.
We then focused on designing and approving each page one by one with Forerunner, so that our development team could start working with approved designs immediately while the remaining pages were being created and reviewed. This helped the client see the new designs and animations quickly on the staging domain we set up, and suggest any changes now that they could see how the user experience was on a real live website environment instead of within static design files.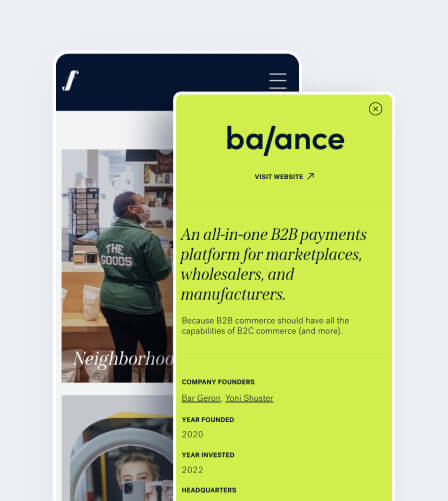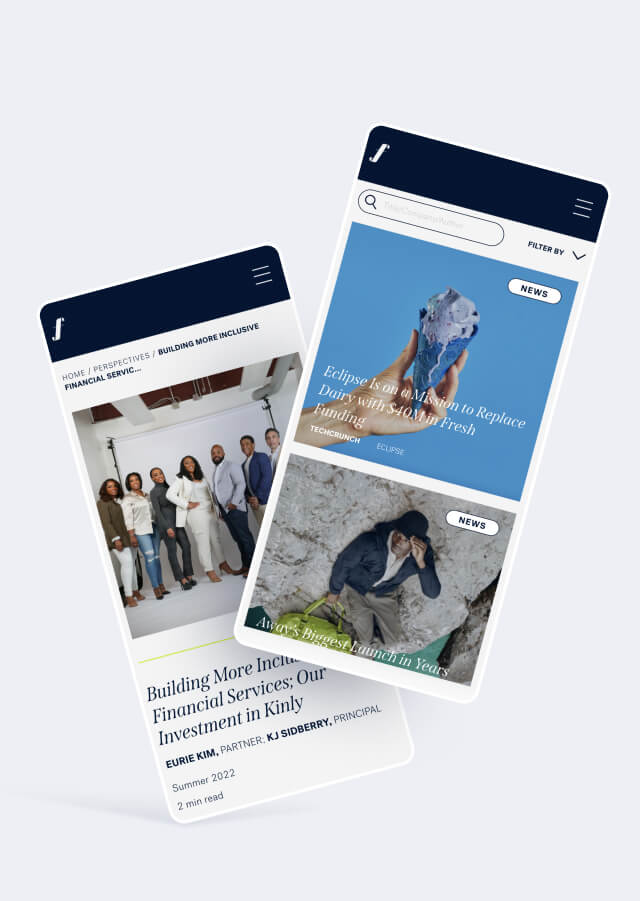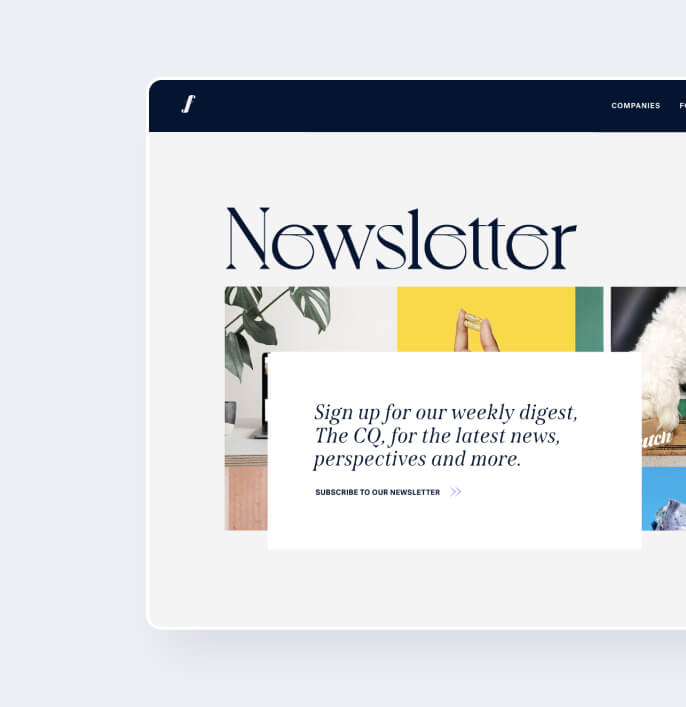 Solutions
Technologies
Vue.js
Nuxt
Flux
HTML5/CSS
Contentful as the headless CMS
Since this was a redesign and not a website built from scratch, we had two options: rewrite everything from the ground up, or apply the new web design to the existing core codebase. Given the tight deadline, the second option was the obvious choice. This forced us to use the existing tech stack as the base for the newly designed site.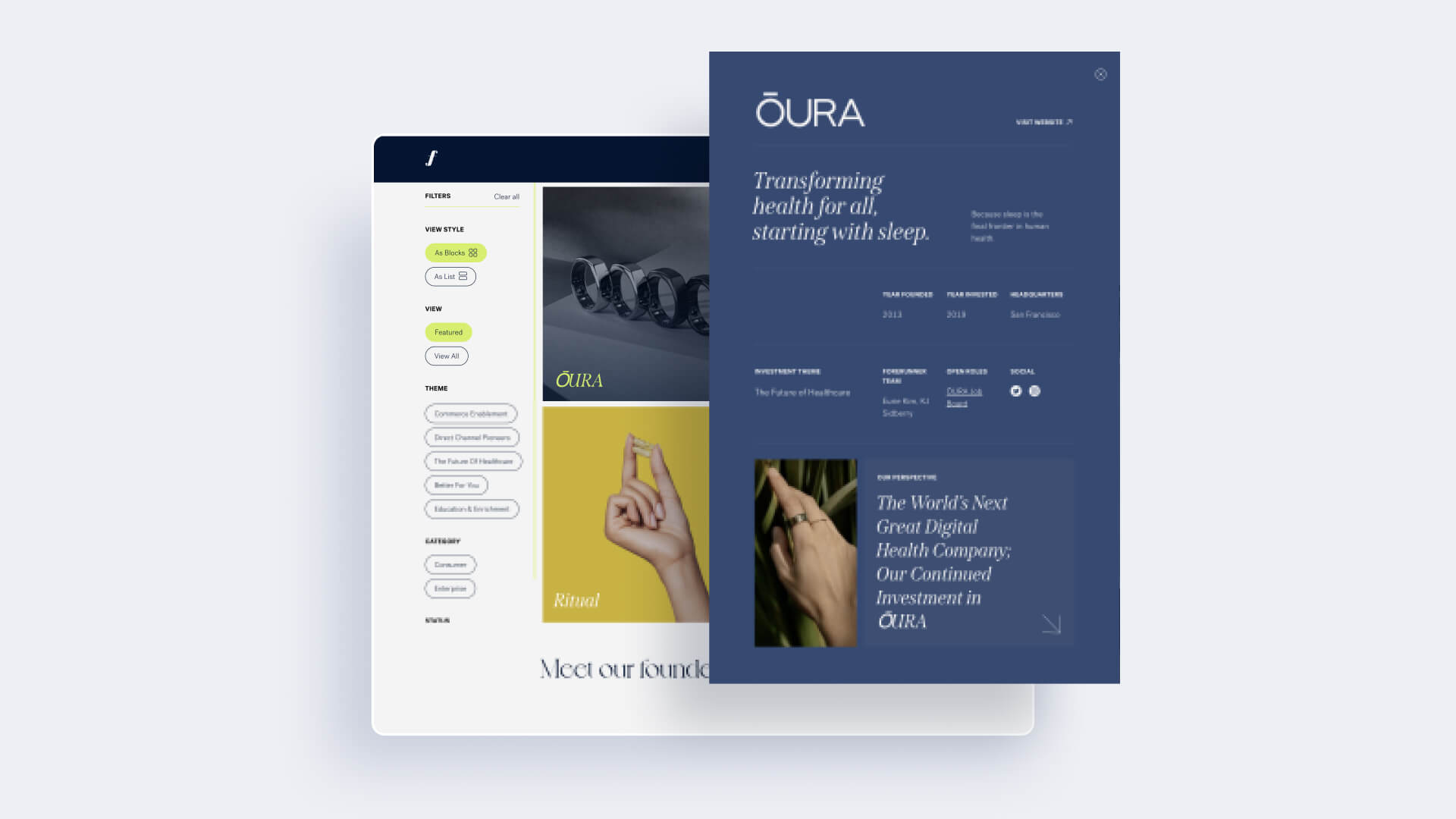 Results
The new site packed a visual punch and has now won a few design awards. The Forerunner team was excited with the final outcome that solved their initial two problems. A new and updated design and the ability to manage the site without the need for calling an engineer to help.
We continue with website support and watch with pride as Forerunner continues to shine with success in the VC industry.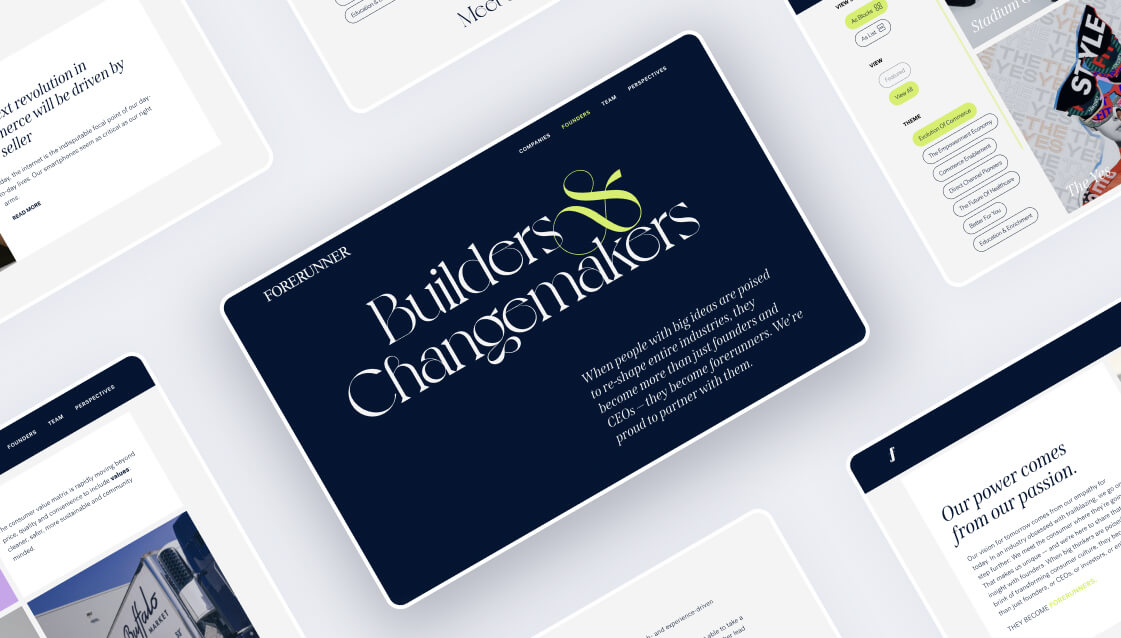 Review
"By discussing and approving the designs and their implementation on the Forerunner staging site, we saved time on both design and development efforts to help us meet their strict deadline."
Overall score
At Spiral Scout, we believe that when it comes to software development and delivery, it's time for a change.
Scheduling
On Time / Deadline
Quality
Service & Deliverables
Cost
Value / Within Estimates