BENCHMARK EDUCATION
EDUCATIONAL SOFTWARE AND INNOVATIVE WEB/MOBILE APPS
Client
Benchmark Education is transforming education for the digital age through custom eLearning development in the classroom. As a premier educational publisher, Benchmark Education is on a mission to support all students with the tools they need to succeed including struggling readers, gifted and on-level students, students with learning disabilities, and those still mastering English as a second language.
By integrating eLearning software development and delivering innovative web and mobile applications for teachers, administrators, and parents, Benchmark Education is making its mark as one of the rising leaders in the ed-tech space.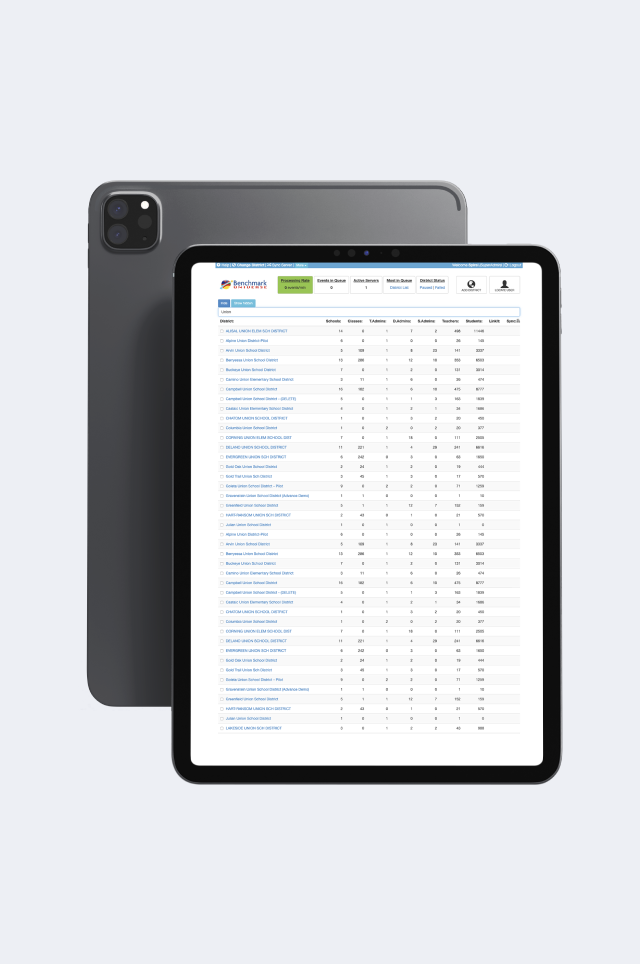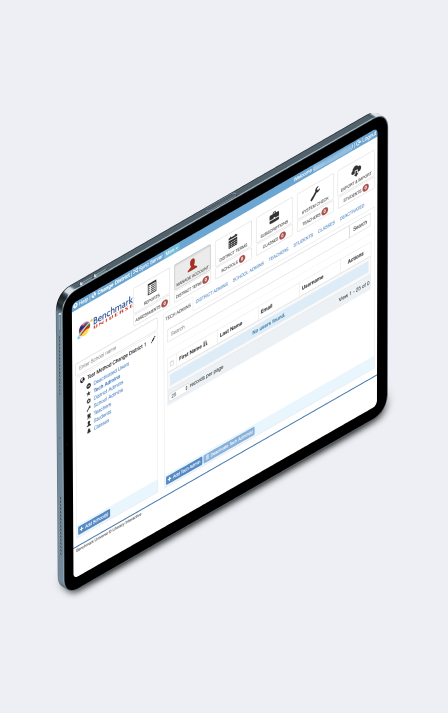 Challenge
Benchmark was looking to scale up their K-12 online curriculum development and knew they wanted an outsourced technology partner who specialized in the ed-tech market and could support their internal technical team. They hoped that proactive engineering resources would help them get more software products out to market within a short period of time and allow them to surpass their competition.
Strategy
The Spiral Scout team began by quickly working to gain a deeper understanding of what Benchmark did as a company and what their business goals were. We assembled a top-tier team of eLearning app developers who could lend their specialized expertise and experience in building educational tools. Our team worked closely with the internal Benchmark Education software development team as well as Benchmark product owners who helped provide direction for their digital dream.
Benchmark Education knew that eBooks could help expand access to reading materials for students and therefore improve literacy rates. They wanted to take it one step further, however, by crafting an interactive application that would transform a simple eBook into a visual tool that allowed educators to customize and differentiate their teaching based on an individual student or group of students.
While the majority of our work was done remotely from our Minsk offices, we regularly visited the Benchmark team at their offices in New Rochelle, New York. We worked seamlessly together to build out desktop and iPad versions as well as put together documentation to share with other Benchmark departments. This helped with the organization and getting sign-off from major stakeholders.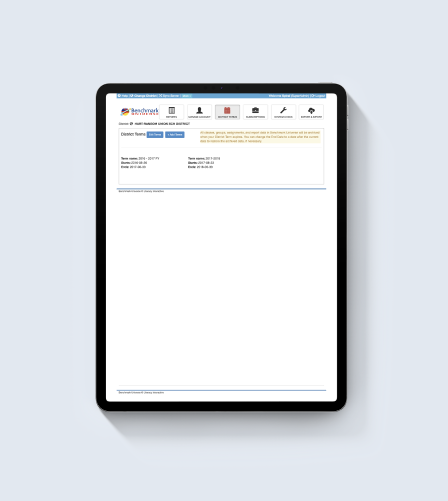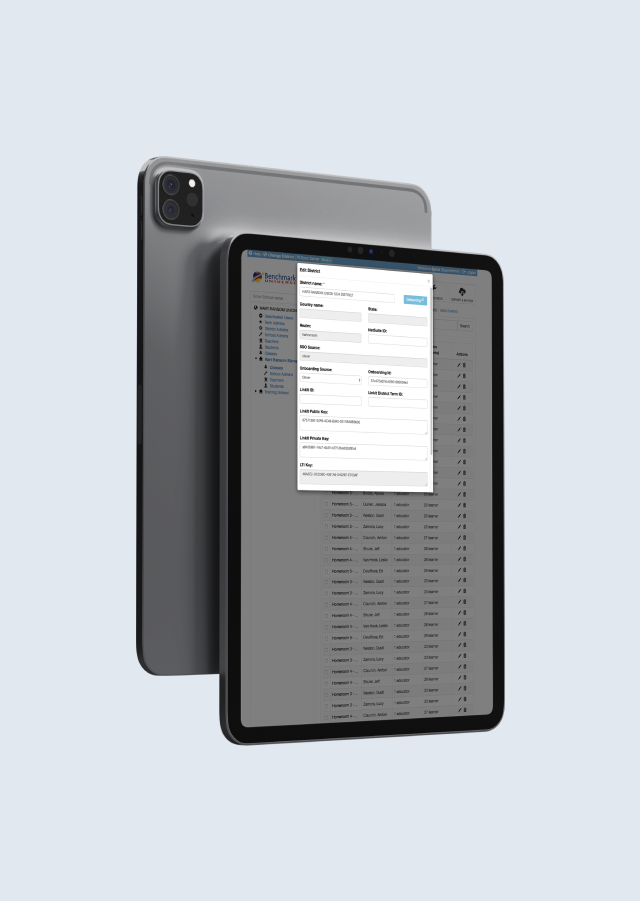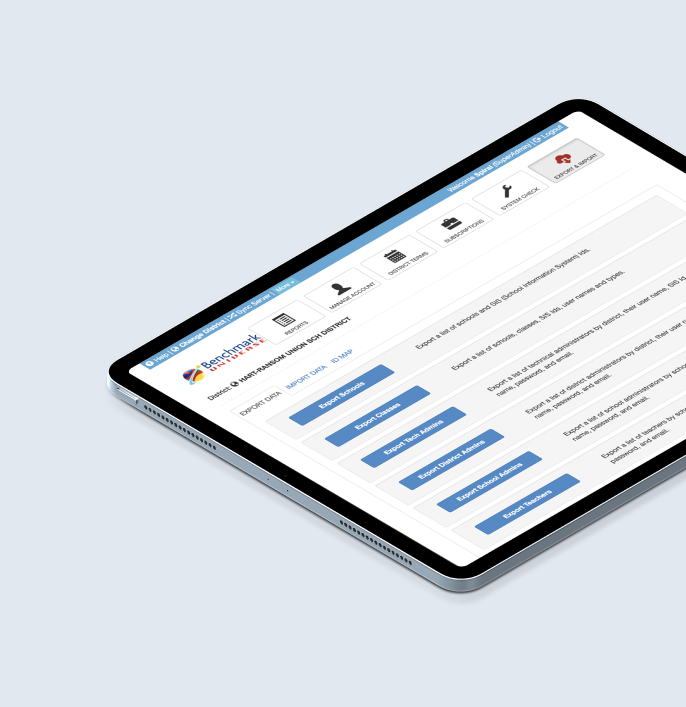 Solutions
Technologies
Narration engine
Drawing engine
Lithium as SAAS
Backbone.js
HTML5
Pure JS
WebAudio
UML
Canvas
Ereader is an interactive application that allows teachers to customize a digital library of eBook reading materials with tools that enrich a student's learning and actively engage students in reading and writing exercises. Spiral Scout developers helped build a program that simulated some of the primary participatory components of PowerPoint. The end-product featured Annotation, wherein a student could add notes to the margins of their eBook, as well as Mark Up the text through a selection of digital tools to enhance the user experience including colored pens, highlighters, virtual sticky notes, bookmarks, text tools and more. We built out audio narration with word-by-word tracking, zooming functionality, and drawing capabilities as well as video embedding options that allowed teachers to differentiate and customize lessons for a single student, a group of students, or even an entire class. eReader was built as a responsive web application to work seamlessly across desktops, mobile devices, and iPads.
Writer's Universe helps students learn how to write using programmable and customizable education flows. This was a complex project that needed to be completed in 2 months or less due to the promises made by Benchmark's sales team with different California school districts while trying to win a contract with LA Unified. Even though the process felt rushed, we thoroughly planned with their team and built the application in under 2 months.
ePlanner is a flexible curriculum building and planning tool that integrated with some of Benchmark's existing online programs to help teachers organize and update curriculums and lesson plans. In addition to allowing teachers to create, edit, view, and delete individual or group lesson plans, ePlanner featured a calendar component with a sophisticated search option and a unique drag and drop interface that let teachers easily move lessons to different dates (i.e. in case of snow days, needing more time on a topic, or holidays.)
TechAdmin is a full-featured admin panel for Benchmark's educational clients (i.e. US school districts). It enabled school administrators to manage their entire district's student body and teacher base using a single admin interface/dashboard. TechAdmin was built on top of Benchmark's custom API, allowing data to easily be imported and exported from the system. The admin panel is modular and can easily be modified in the future.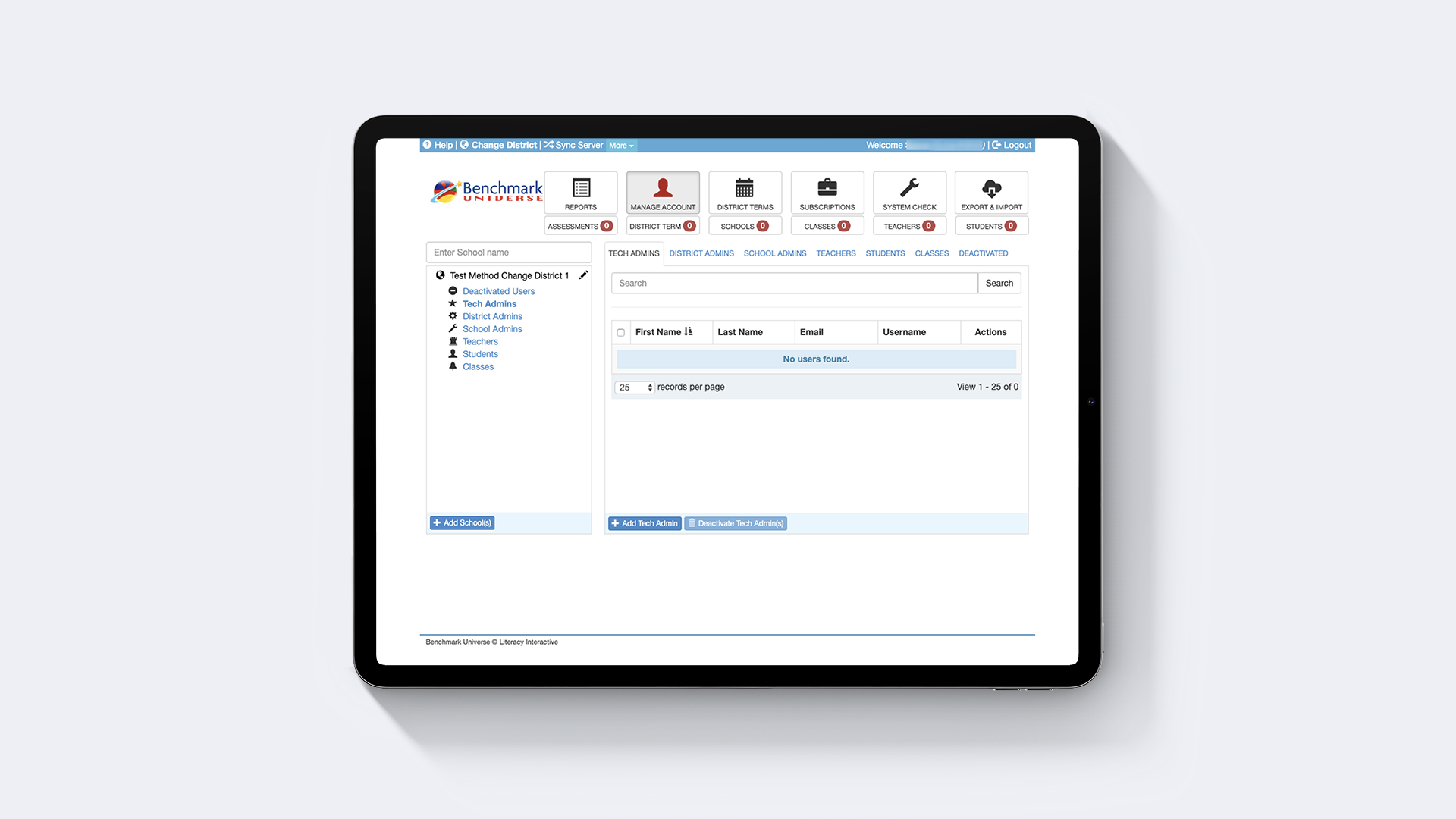 Results
The software we helped to write led to Benchmark winning a multi-million dollar contract with the LA Unified school district and putting it in the hands of millions of students in California.
Students working in the app can collaborate with their peers or call upon their teachers for additional help with the click of a button. There is a built-in messaging application that supports real-time communication throughout the entire project so a student never feels left behind. Students can use the chat to share their writing and get immediate feedback.
The best part of the web app is that a student can closely monitor all their progress or a teacher can review all their students' work in real-time. Both students and teachers have access to tools that will help them to evaluate their writing and improve it over time.
Students were now guided through each step of the writing process with instructional tools and support. They start by watching a video that leads to a critical writing exercise and then a reading comprehension exercise that you can see to the left. Benchmark used this style of learning and software to close deals with school districts all over the US.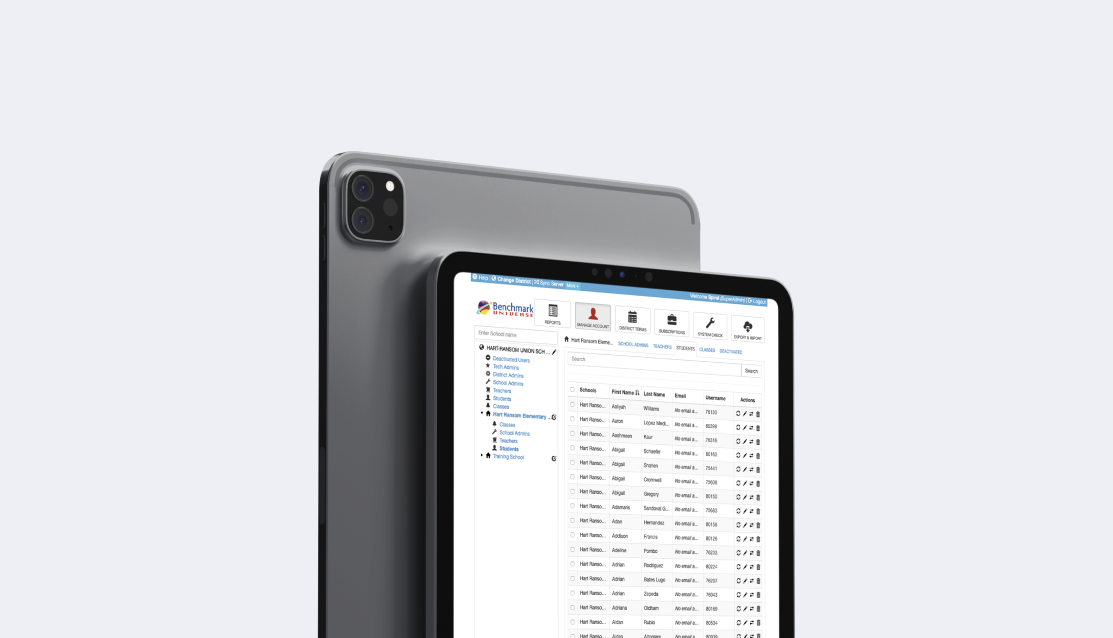 Review
"Spiral Scout is very reliable, has strong communication skills, and is on top of timelines. They are by far the best outsourcing experience that we have had, both because of their technical competency and their investment in the work. They collaboratively work with our internal software development team as well as several of our product owners that aren't part of the software team but play a role in providing direction on the products. The communication has been phenomenal. You can reach their engineers at any hour of the day, any day of the week."
Overall score
At Spiral Scout, we believe that when it comes to software development and delivery, it's time for a change.
Scheduling
On Time / Deadline
Quality
Service & Deliverables
Cost
Value / Within Estimates