MADE IN COOKWARE
SHOPIFY WEBSITE DEVELOPMENT: AN OUTSTANDING E-COMMERCE EXPERIENCE
Client
Made In Cookware is one of the fastest-growing premium cookware brands in the U.S. They are on a mission to make home cooking fun, accessible, and affordable with professional-quality cooking essentials all made in America. As a web-only retailer, their direct-to-consumer approach is revolutionizing the kitchen goods market like never before.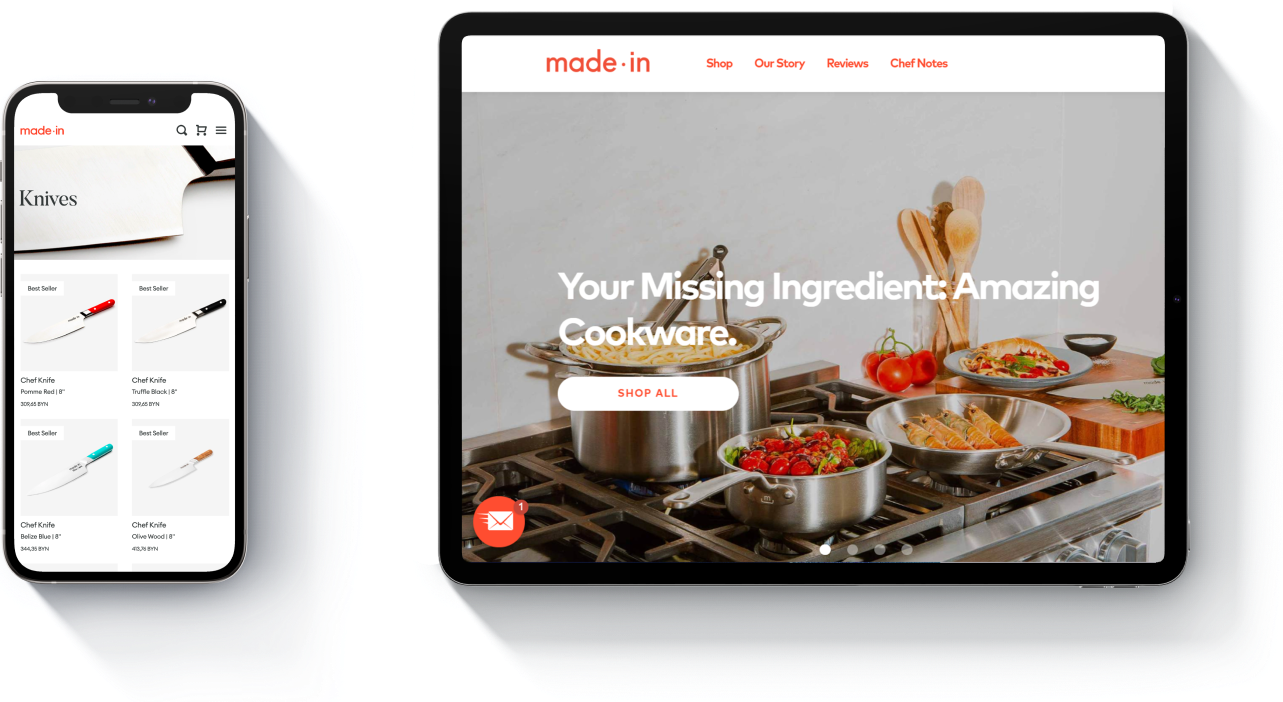 Challenge
They were looking for one of the best Shopify website development companies in San Francisco to deliver an outstanding eCommerce experience to their customers and track website conversion rates in a short amount of time and within their budget.
Strategy
We know that the best eCommerce website development practices are centered around the online customer - from the way they view and interact with products to the ease of checkout and even how they engage with the brand. We started this project by giving Made In Cookware several different options for setting up a user-focused and mobile-friendly website with an in-depth list of the pro's and con's associated with each one. With a very tight budget and a one-month launch deadline, we knew we needed to hit the ground running. Once Jake and Chip had made their choice, we worked with them to quickly scope out the project and finalize the UI/UX designs and their Shopify needs.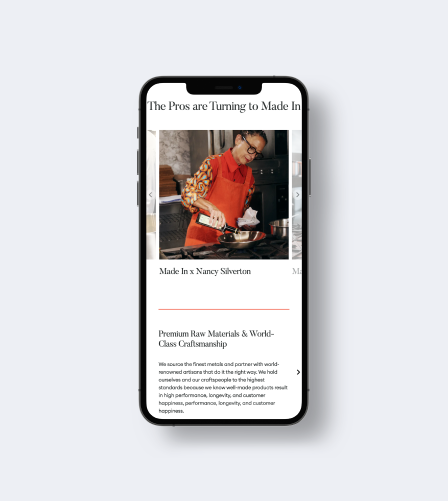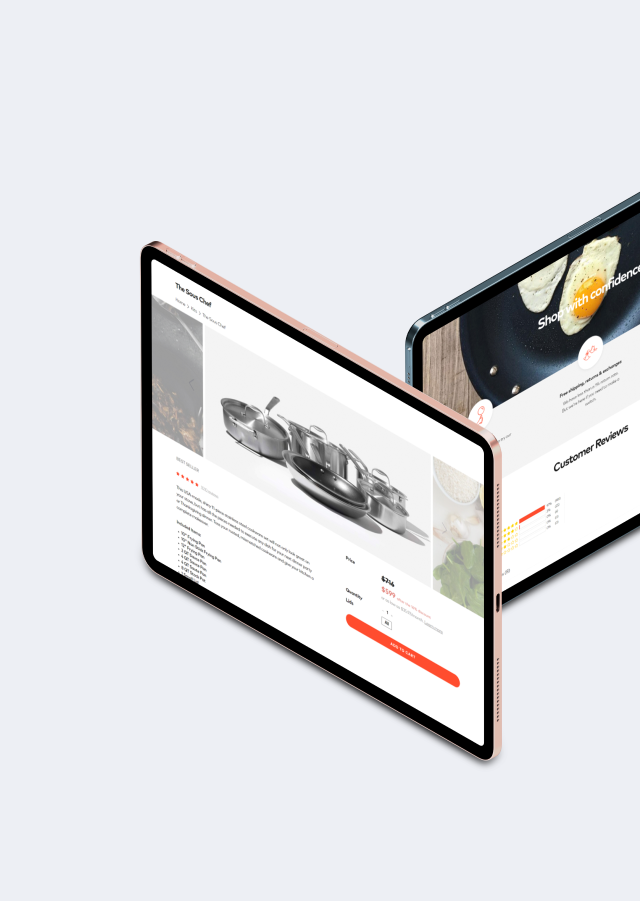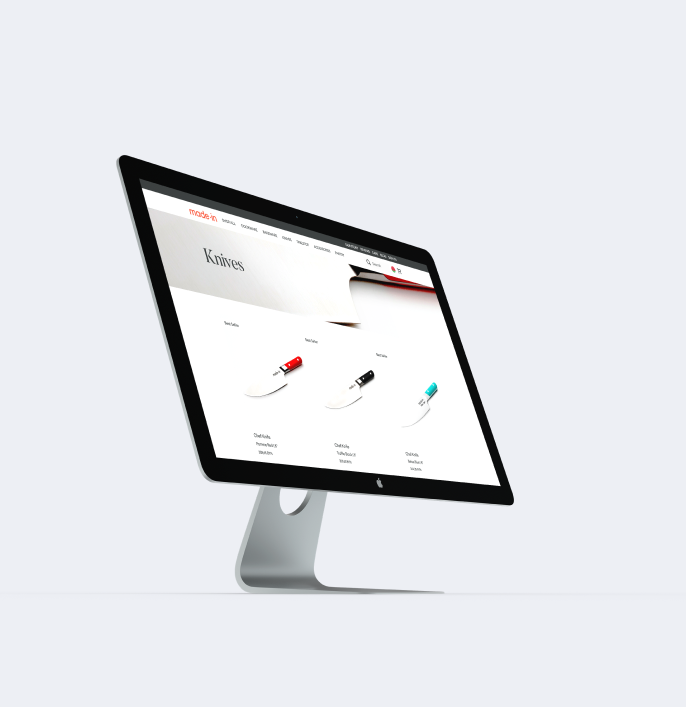 Solutions
Technologies
Shopify
JavaScript
HTML5
CSS3
Vue.js
Facebook API
Mailchimp API
Segment.io
Google Optimize
PPC campaign
SEO optimization
Because of the short timeframe, our eCommerce website development team recommended that Jake and Chip use Shopify's platform as the foundation for their website. Our Shopify experts adopted one of Shopify's mobile-friendly custom themes to ensure an optimal experience for customers no matter their device type or screen size. In addition to setting up their online store, the Spiral Scout team also implemented a number of creative customizations and demand generation marketing plans that helped Made In Cookware optimize the built-in functionality of Shopify and grow their business each month. Today you can see them advertising all over Google, Instagram, Facebook, and CNN among others.
As Made In Cookware's brand began incorporating more educational and social content into their sales approach, our team made it easy for them to embed tutorial videos, live social feeds, blog content, and more.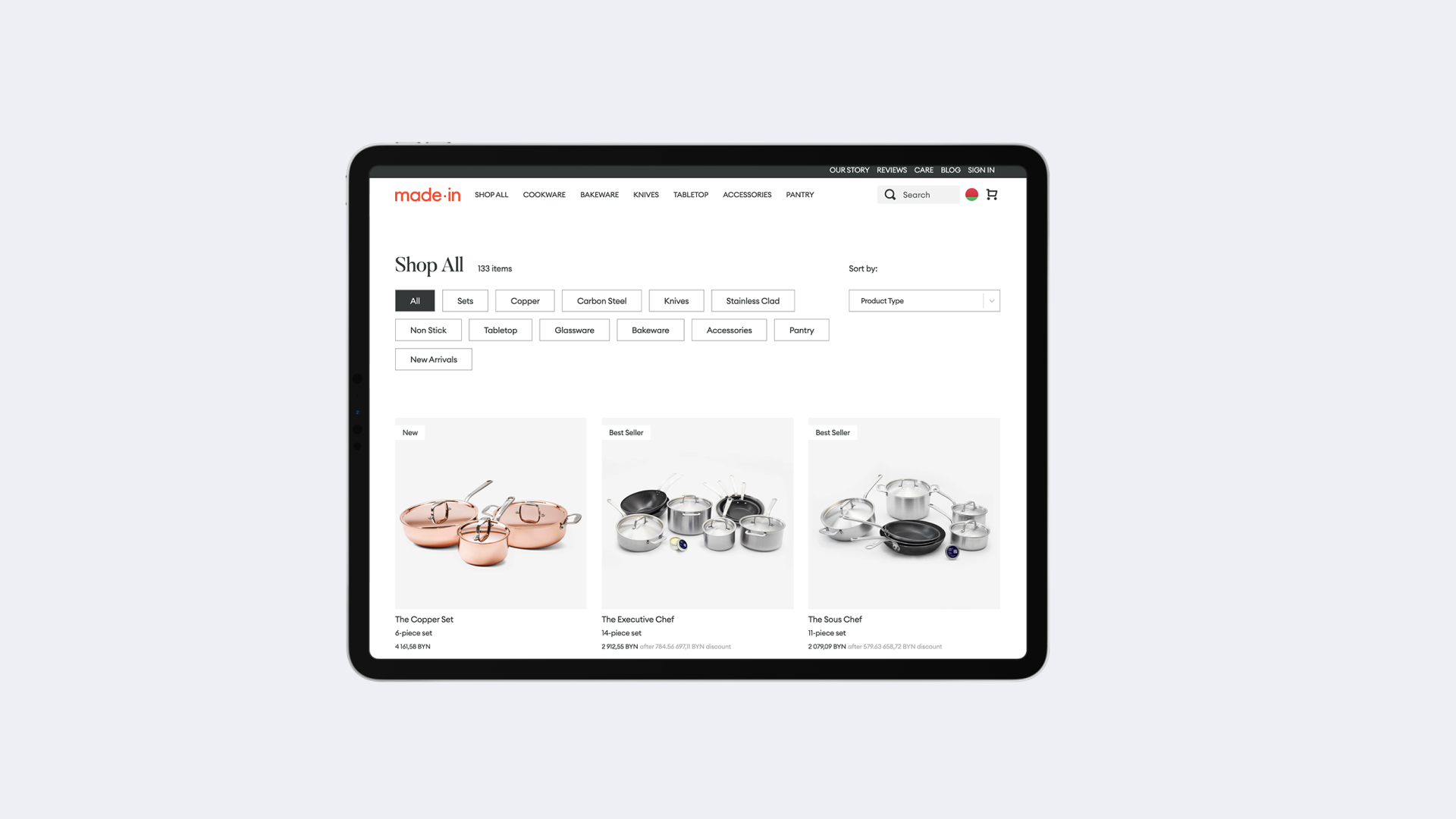 Results
Made In Cookware continues to grow like crazy with sales through the roof, and they have raised over $8M in seed money as of 2019 to help expand their team and product line.
Spiral Scout provides ongoing outsourced web development and website support and maintenance for Made In Cookware. Since the initial website was built, our team has created HTML email templates for their business and integrated them into their email service provider, Mailchimp. We also launched a survey tool for them to gauge customer feedback and interest in new products so they could make more informed business decisions around their offerings.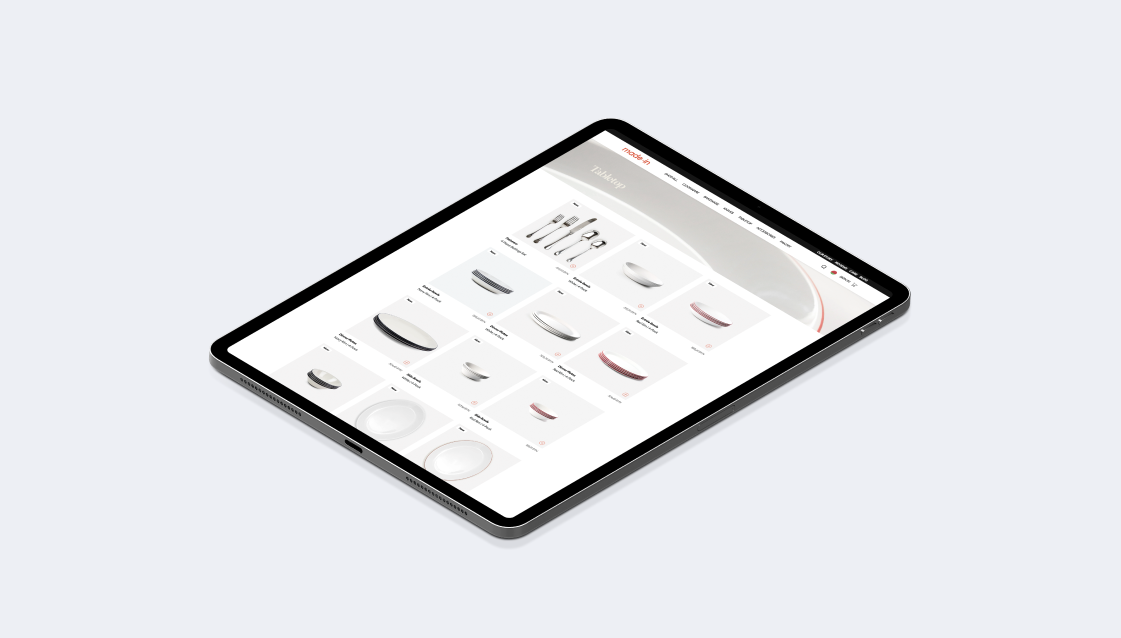 Review
"Spiral Scout really keeps their promises regarding the project's scope and speed. The finished platform offers reliable performance with a modern aesthetic, facilitating 20% business growth month to month. Spiral Scout's responsiveness, adherence to all requirements, and rapid turnaround time make them a valuable long-term partner."
Overall score
At Spiral Scout, we believe that when it comes to software development and delivery, it's time for a change.
Scheduling
On Time / Deadline
Quality
Service & Deliverables
Cost
Value / Within Estimates