MADE IN COOKWARE
SHOPIFY WEBSITE DEVELOPMENT: AN OUTSTANDING E-COMMERCE EXPERIENCE
Client
Made In Cookware is one of the fastest-growing premium cookware brands in the U.S. They are on a mission to make home cooking fun, accessible, and affordable with professional-quality cooking essentials all made in America. As a web-only retailer, their direct-to-consumer approach is revolutionizing the kitchen goods market like never before.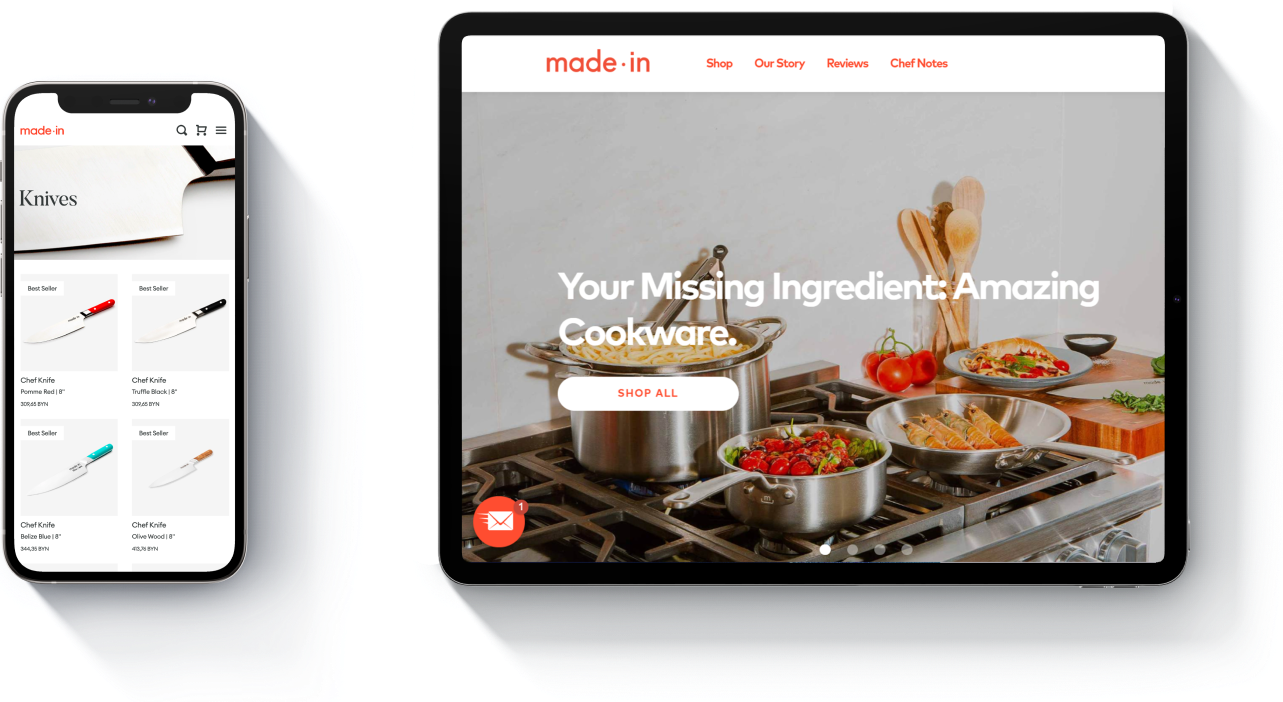 Challenge
Made In Cookware was looking to hire a Shopify development company that could build their first storefront and be the face of their online brand. The team of Chip and Jake needed a company that could deliver an outstanding e-commerce experience to their customers while maximizing their new website for conversions, all within a tight timeframe and budget. As a business that was just starting out but had huge plans for growth, it was crucial for them to find certified Shopify experts to develop this initial shopping experience.
Strategy
At Spiral Scout, we understand that the success of a Shopify storefront is centered around understanding the customer and the business needs. Our team of certified Shopify experts presented different options for setting up a user-centered and mobile-friendly website and outlined recommendations that had a number of pros and cons for each option. With a very tight budget and a one-month launch deadline, we knew we needed to hit the ground running.
Once Made In Cookware made a decision on their development partner, we worked closely with their team to quickly scope out the project and finalize the UI/UX designs for their Shopify store development project.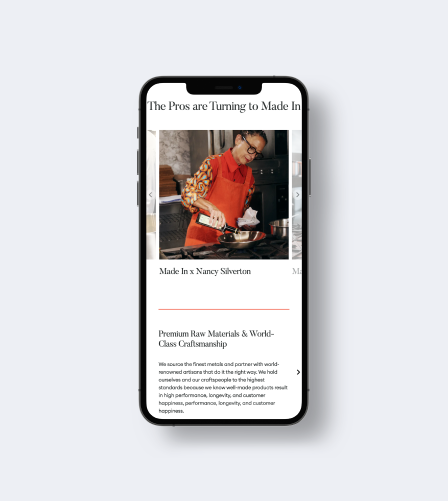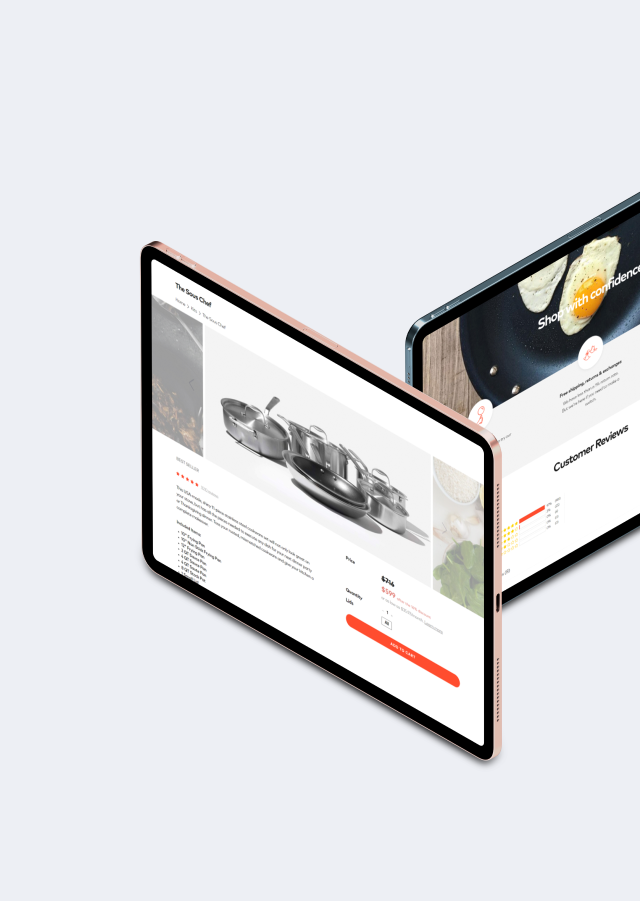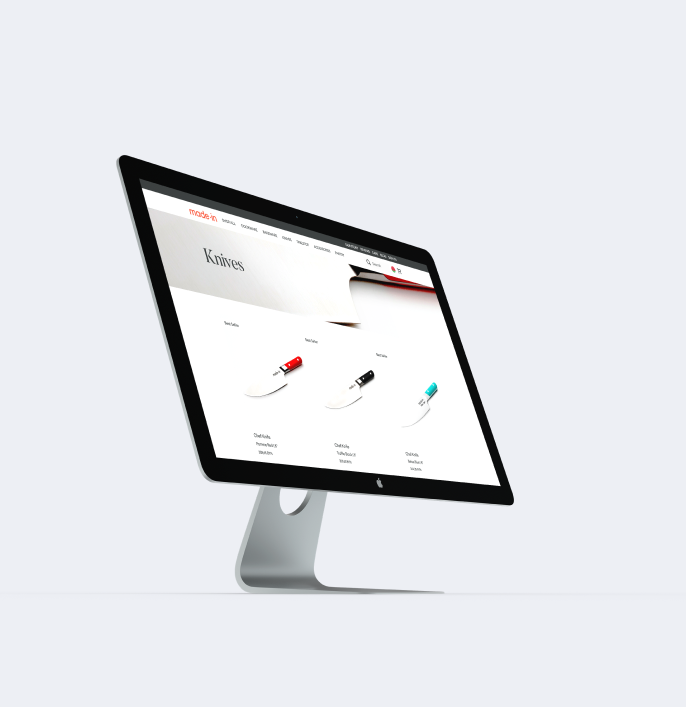 Solutions
Technologies
Shopify
JavaScript
HTML5
CSS3
Vue.js
Facebook API
Mailchimp API
Segment.io
Google Optimize
PPC campaign
SEO optimization
Given the short project timeline, we recommended using Shopify instead of a custom build which they initially were hoping to do but would have never fit into their launch date. We leveraged one of the mobile-friendly Shopify custom themes to build faster and ensure a seamless shopping experience for customers across all devices and screen sizes. We also implemented a number of Shopify customization and marketing strategies that we have learned along the way which helped drive growth and increase customer engagement by maximizing the built-in functionality of the platform.
As Made In Cookware's brand strategy evolved to incorporate more educational and social content, we ensured that their online presence seamlessly integrated these elements. Our team of certified Shopify experts made it easy for Made In's team to embed tutorial videos, live social feeds, blog content, and other interactive features into their core offering without the need for technical help.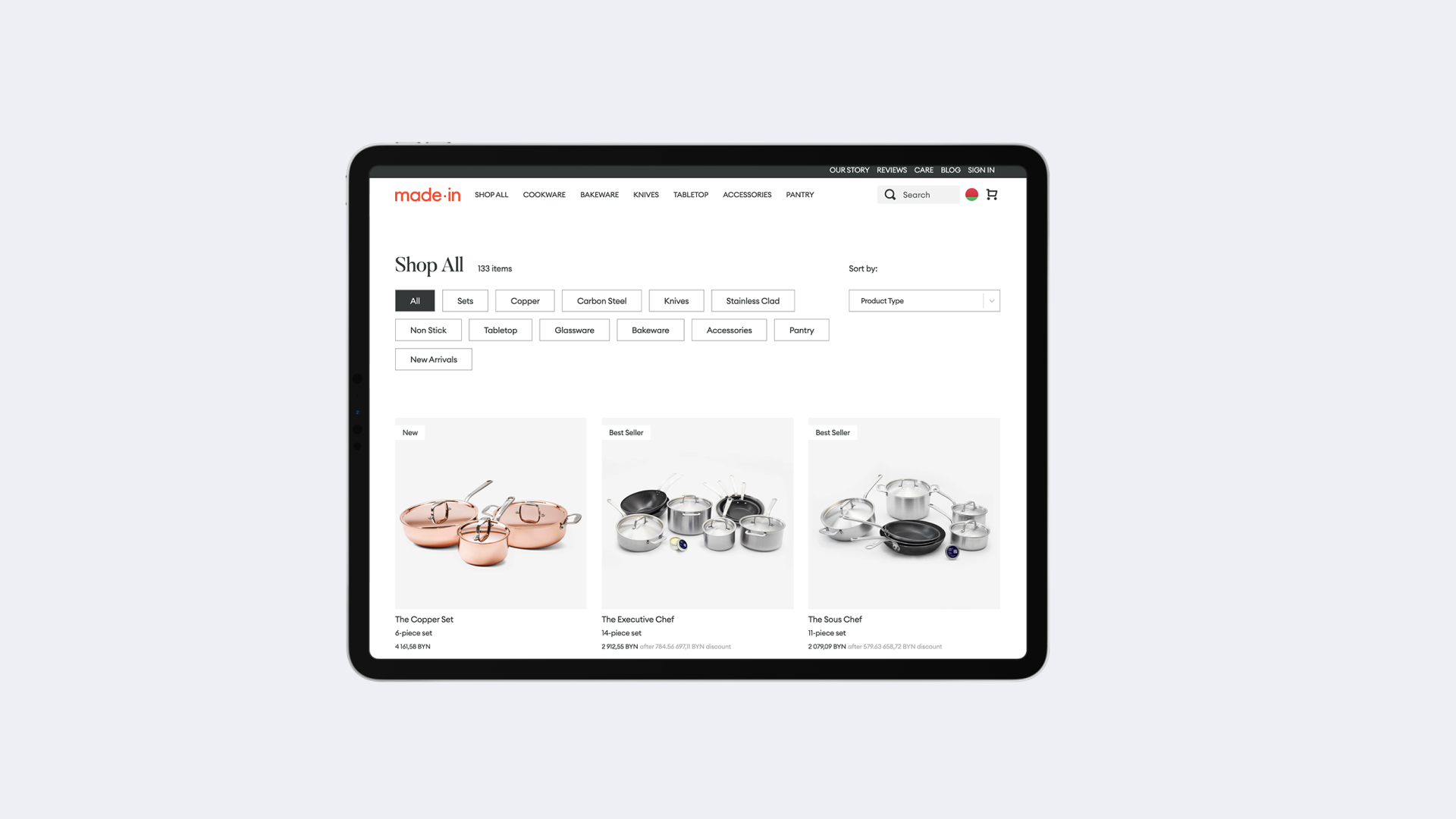 Results
The results have been really impressive. Made In has an awesome team and did a lot of the hard work to get them into a place of such great success. We are happy to play a development role in their journey and have been extremely proud to see huge growth in their business and surging sales. In fact, the company has done so well that it raised over $8M in seed money as of 2019 to help expand their team and product line.
We believe we are one of the top Shopify development companies around the globe and one of the reasons why we do so many Shopify projects as well as continue to provide ongoing support and maintenance services to Shopify clients like Made In Cookware.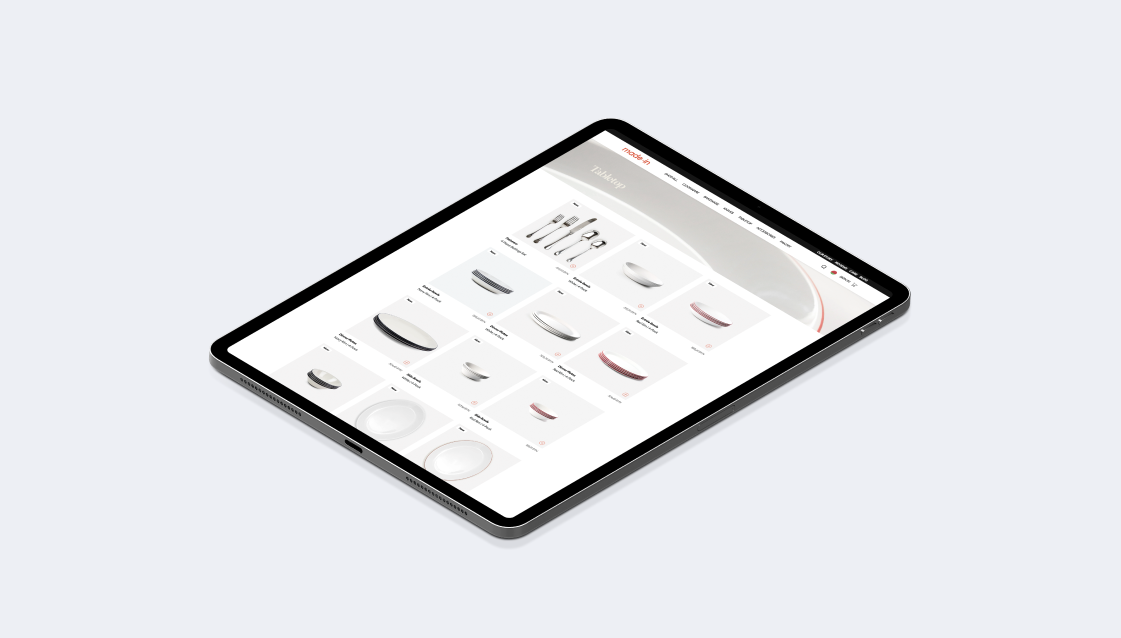 Review
"Spiral Scout really keeps their promises regarding the project's scope and speed. The finished platform offers reliable performance with a modern aesthetic, facilitating 20% business growth month to month. Spiral Scout's responsiveness, adherence to all requirements, and rapid turnaround time make them a valuable long-term partner."
Overall score
At Spiral Scout, we believe that when it comes to software development and delivery, it's time for a change.
Scheduling
On Time / Deadline
Quality
Service & Deliverables
Cost
Value / Within Estimates