HUMAN TOUCH
MIGRATION TO MAGENTO 2: A HUGE WIN FOR HUMAN TOUCH®
Client
Human Touch® is a retail company that specializes in designing and manufacturing innovative massage chairs and wellness products. The company was founded in 1979 by two engineers who were determined to create a chair that could replicate the sensation of a professional massage.
For more than 40 years, Human Touch® has been at the forefront of the massage chair industry, constantly evolving and pushing the boundaries of what's possible. With their commitment to quality, innovation, and customer satisfaction, it's no wonder that they have become a leading name in the massage chair industry.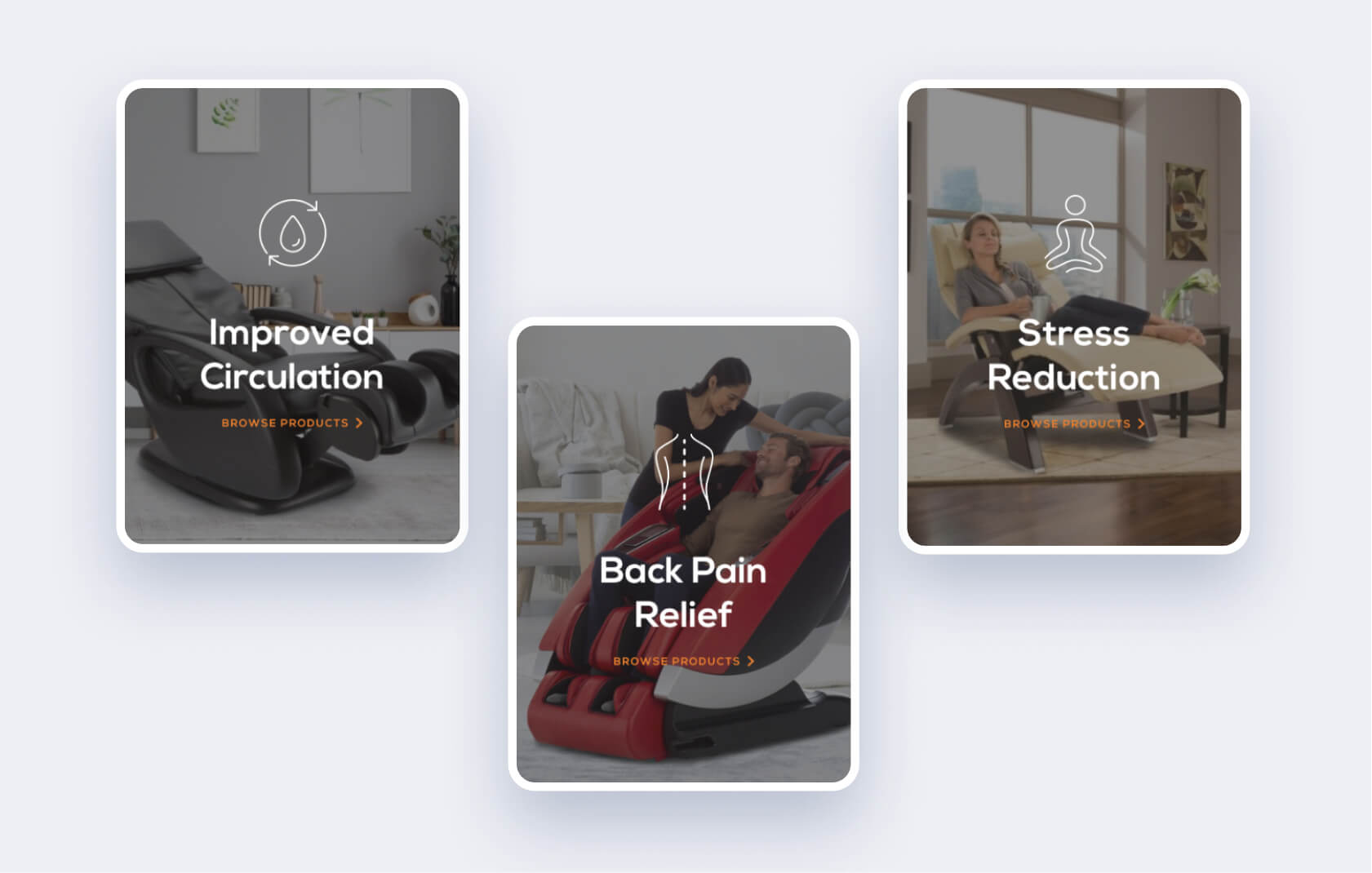 Challenge
In late, 2019, Human Touch found itself in a predicament. Their online store was running on the outdated Magento 1 platform that was about to lose official support which posed a security risk. They were looking for a software development company that specialized in Magento and understood the complexities involved with migrating to new e-commerce platforms or moving large amounts of data. They approached Spiral Scout based on our reviews and a recommendation from another client.
The first step we took was to audit the current setup and describe to Human Touch what an effective migration strategy could be for them. The customized plan was not without risks and challenges. There were legacy issues we had to ensure would not be migrated over to the new site and repeated again. And like most clients who are migrating or upgrading, their team had concerns about their data structure, how this would affect their SEO performance, their ability to transfer extensions and designs from the Magento 1 platform to their new one, and whether they could do all this within their timeline and budget.
We identified the root causes of their site's performance issues during our initial work and recommended that those issues be fixed before migration.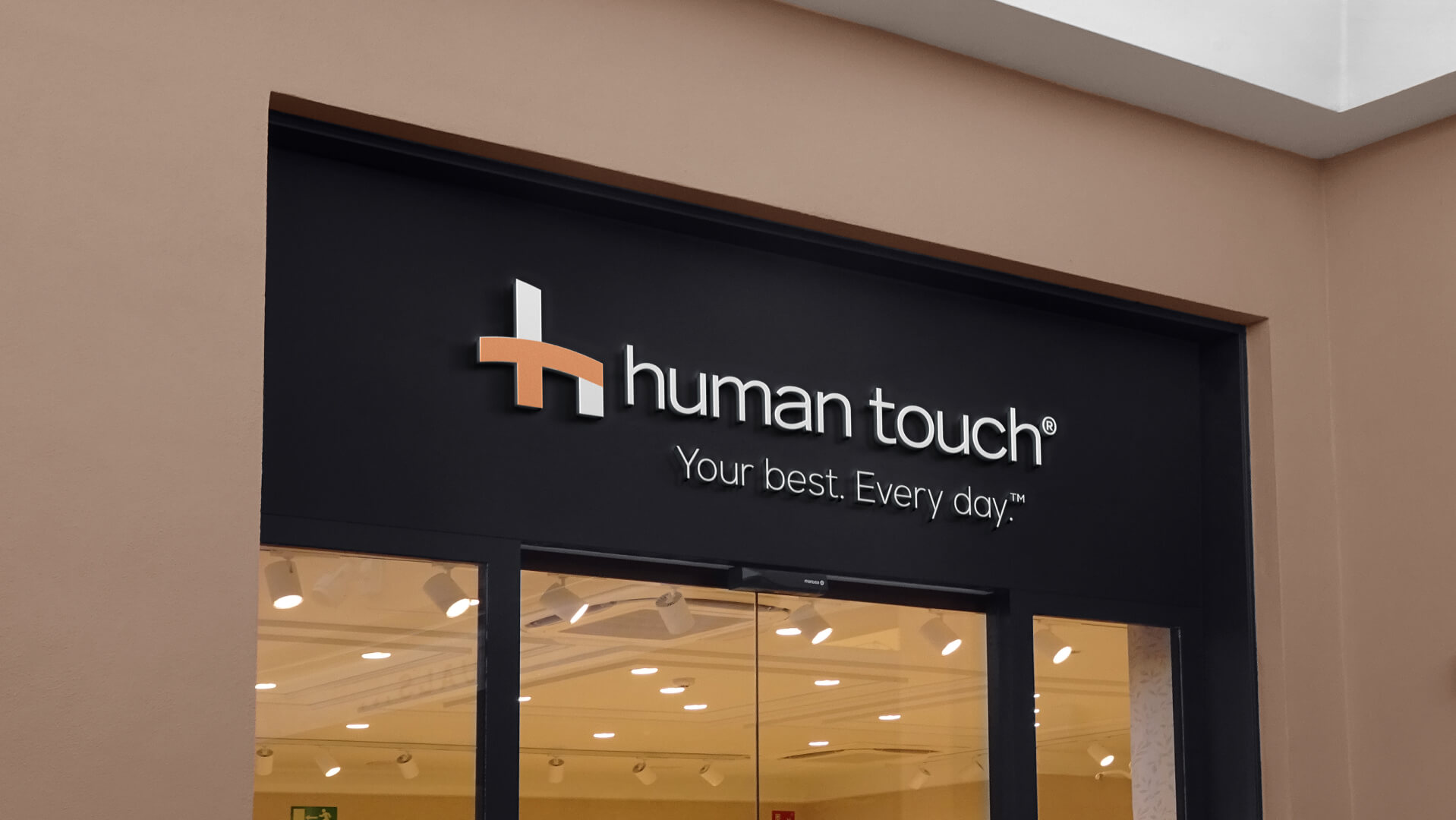 Strategy
Every migration has different risks and challenges that we had to keep in mind at each step. We began by creating a migration plan and the steps to ensure a seamless transition. Our first step was to prepare the work environment, set up their dev and testing spaces, write a test plan, and write down the steps for the migration. Next, we tackled the custom module planning, analysis, and development.
In total, we migrated 36 3rd-party modules, including A3Logics CP shipping, Amasty Xnotif, Amasty Base, Hwg Attributemanager, and Phoenix Moneybooker among others. This was a crucial step as it ensured that all the features and functionalities that were previously available on the website were still working and accounted for after migration.
Once the custom and third-party modules were taken care of, we moved on to the data migration portion which included transferring the database of products and categories, refactoring the database, migrating some of their internal settings, transferring their static assets transfer and a number of other important pieces of data.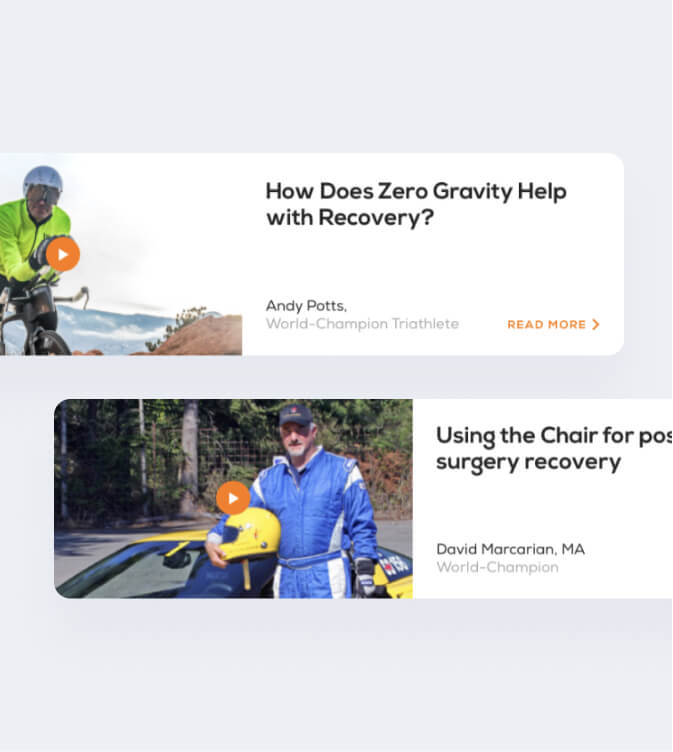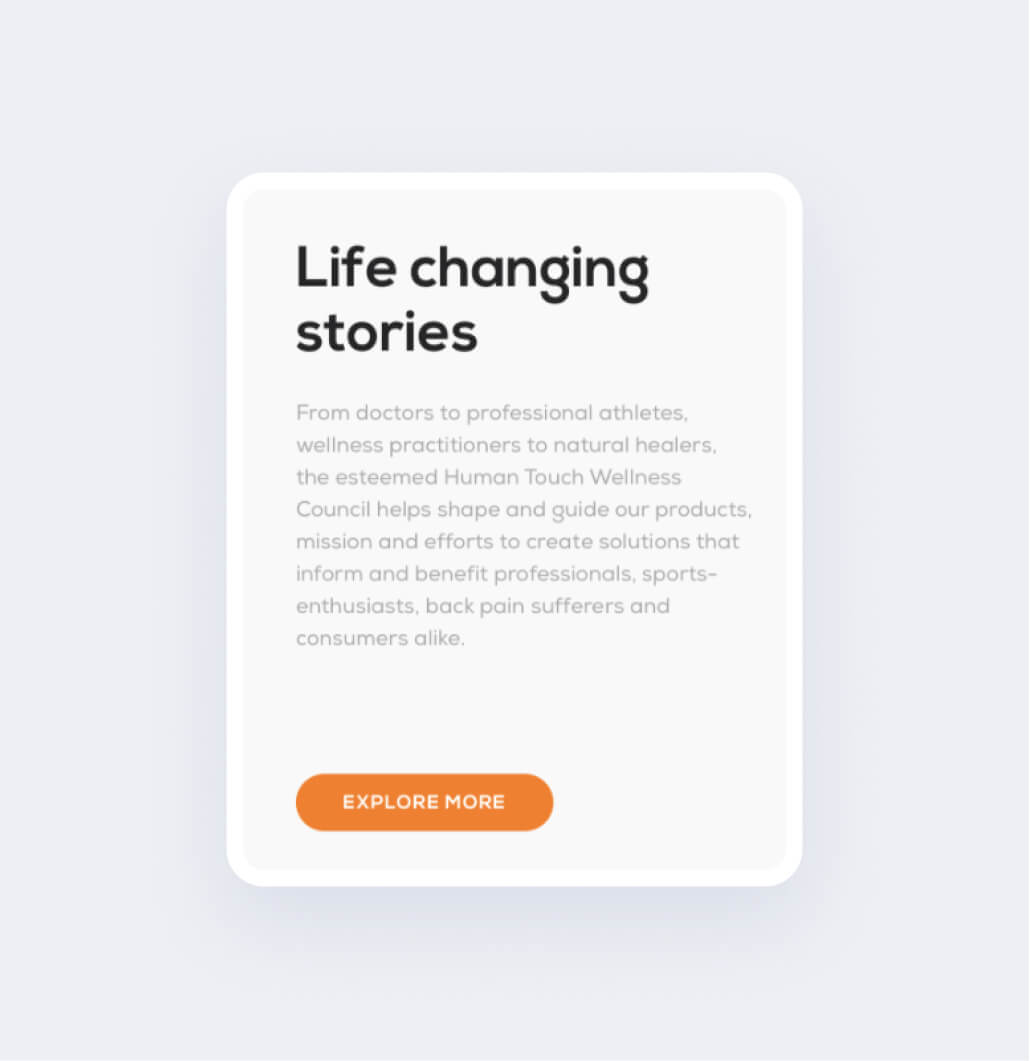 Solutions
Human Touch® made the prudent choice to move over to Magento 2. The Spiral Scout team helped them focus on improving the security and user experience of Human Touch's storefront while at the same time helping them tweak the site to help with conversions.
Once migrated, we developed a plan for ongoing maintenance and support to ensure that the new website would continue to run smoothly and quickly for their users. The migration to Magento 2 was a huge win for Human Touch®, setting the business on a path toward more growth and success.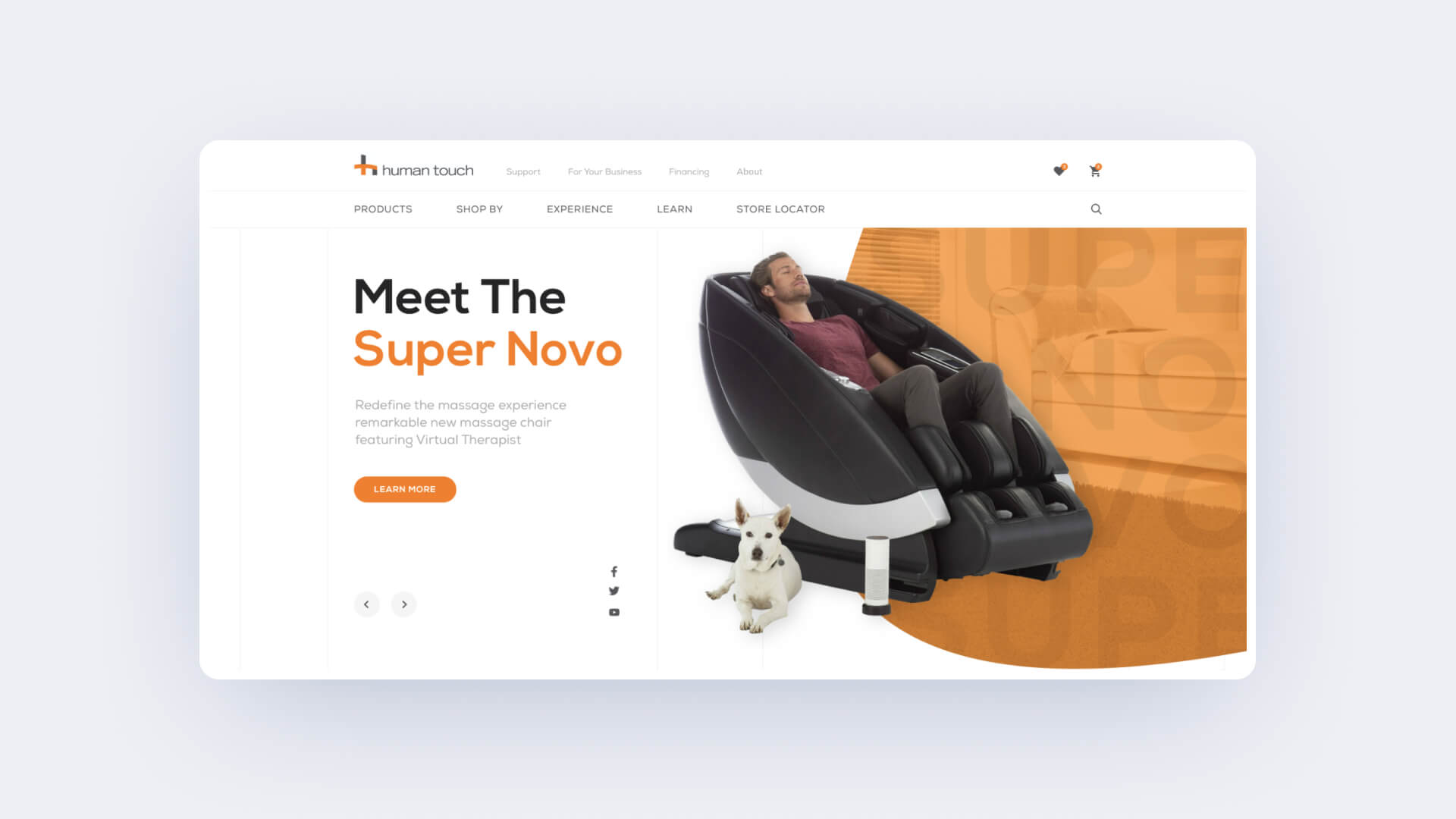 Results
The new platform not only offered improved performance and scalability, but it also prioritized mobile responsiveness - a crucial aspect in today's digital landscape.
Google Analytics data showed that mobile sessions for Human Touch® had been consistently on the rise, now accounting for 55-57% of their overall traffic. Thanks to the upgrade to Magento 2, the Human Touch® responsive website was able to keep up with this trend, offering users a seamless browsing experience on their mobile devices.
We also ensured that the website was always up-to-date with the latest version, recently upgrading to Magento 2.4.0. We work constantly to develop and improve their website, pushing the boundaries of what's possible with cutting-edge integrations. For example, we recently completed a collaborative project where we provided the support for 3D versions of their massage chairs https://www.humantouch.com/perfect-chair-pc-610-omni-motion-classic
All these efforts have helped us build a strong partnership with their business that we continue to build upon. They are truly an outstanding partner and business.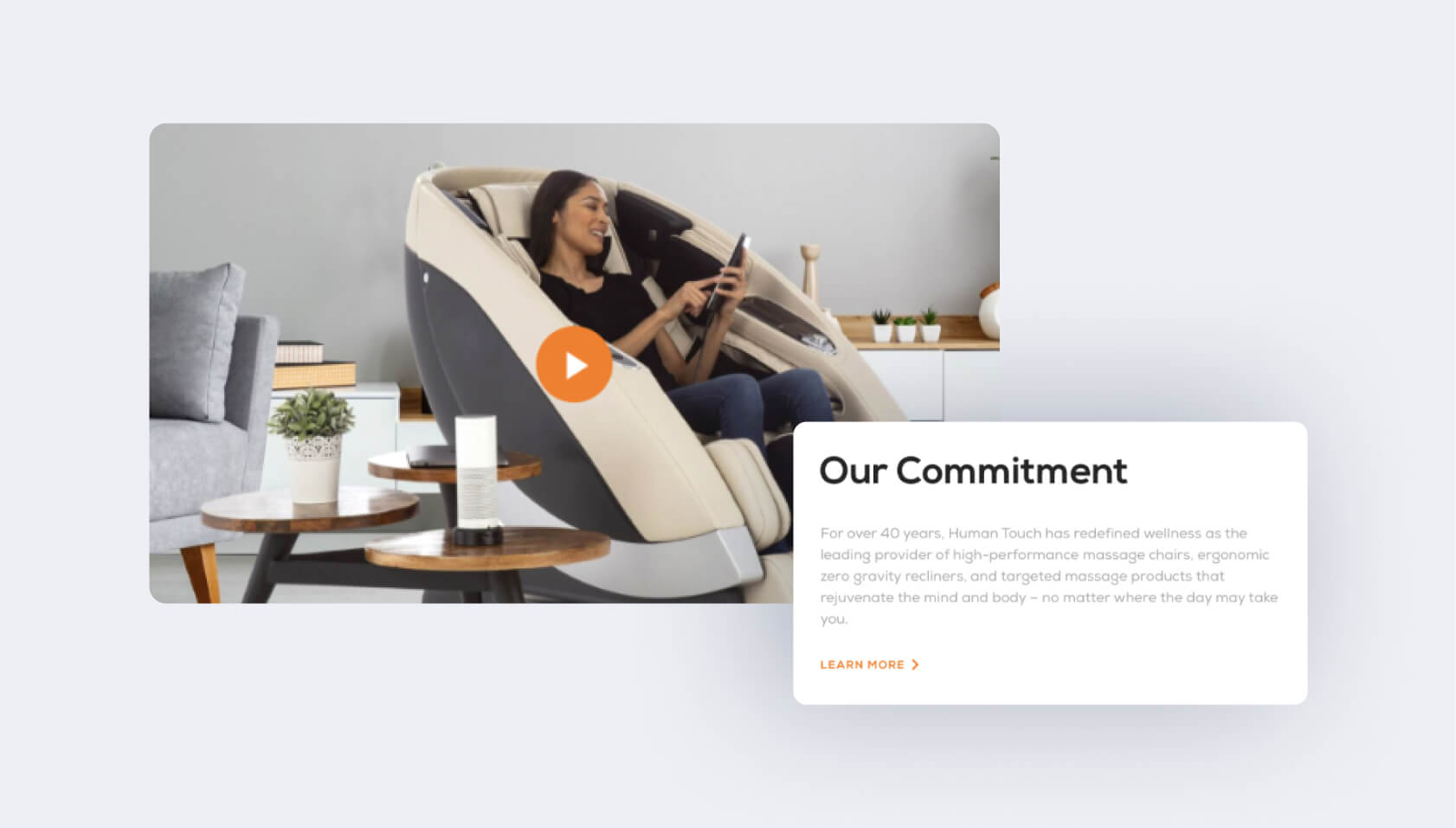 Review
"Spiral Scout has been amazing to work with."
Overall score
At Spiral Scout, we believe that when it comes to software development and delivery, it's time for a change.
Scheduling
On Time / Deadline
Quality
Service & Deliverables
Cost
Value / Within Estimates