FRAMED AND MATTED
DIY CUSTOM PICTURE FRAME BUILDER
Client
Framed & Matted launched in 2013 to change the way people custom frame their favorite prints, posters, photos, and most works on paper. They consistently deliver elegant, simple, and classic picture frames.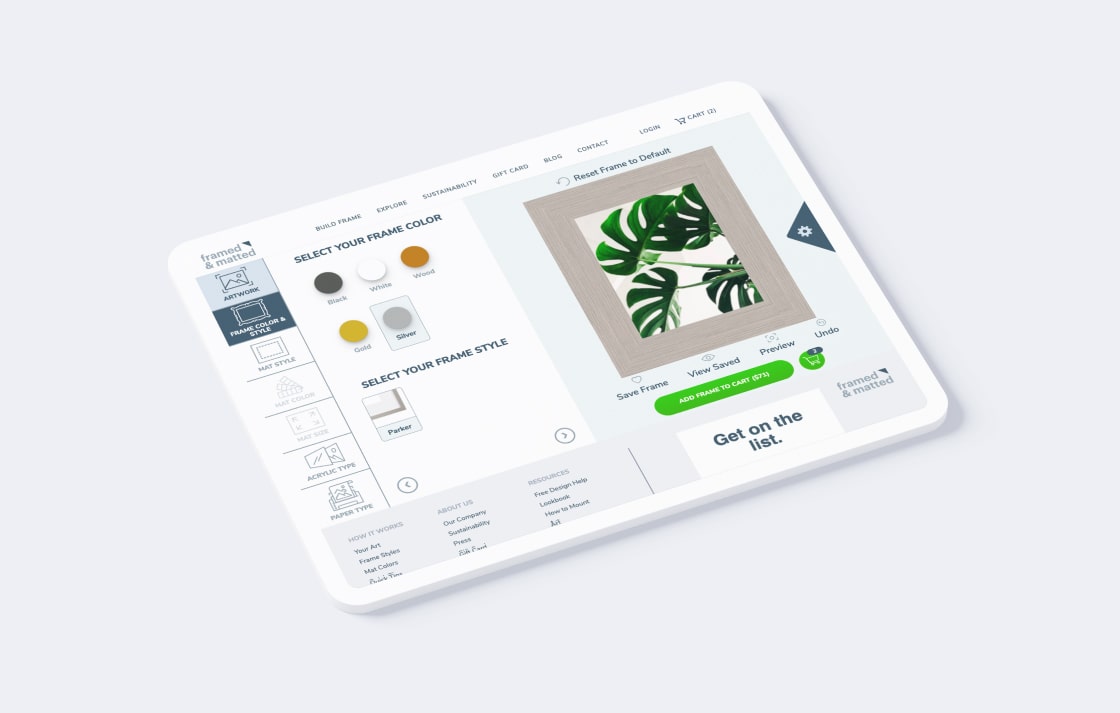 Challenge
Buying a picture frame for a poster, print, or artwork you own is expensive and limiting. Framed and Matted wanted to design a custom frame solution that would allow their customer to customize a picture frame all the way down to the nitty-gritty details.
Strategy
We helped them zero in on the best user experience for building a custom frame builder that took the user down a path toward creating the perfect custom picture frame. This involved a number of user experience studies and research until we found an ideal custom solution.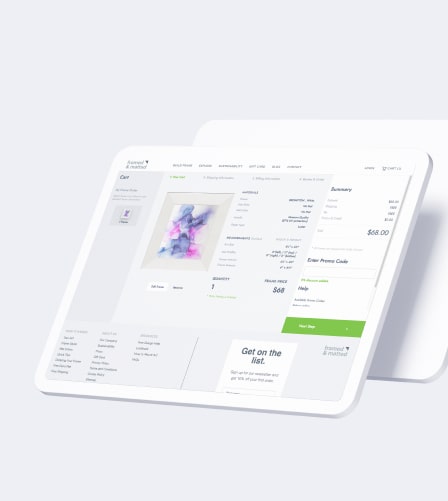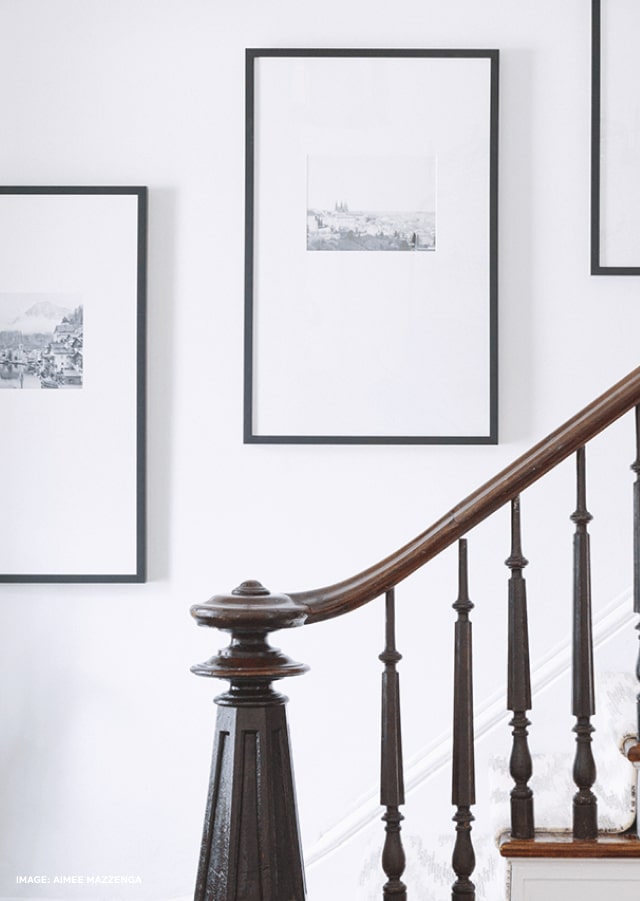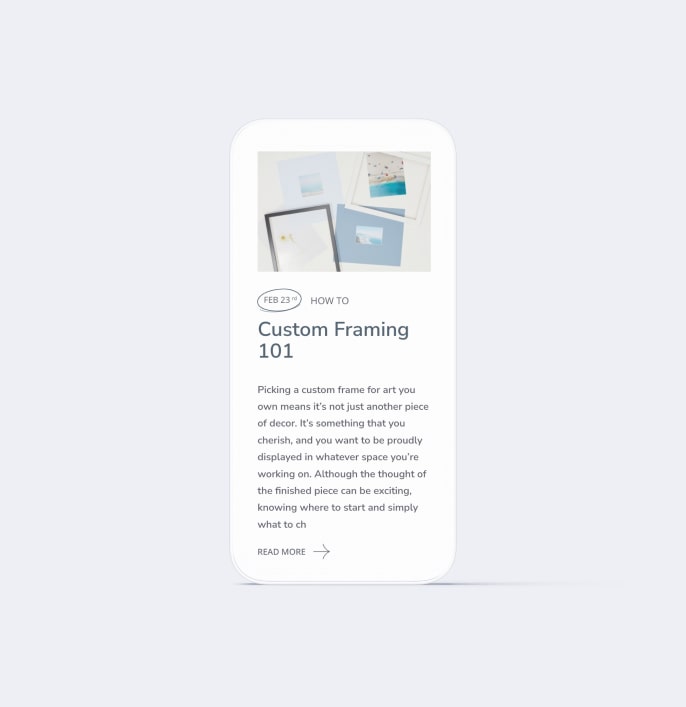 Solutions
Technologies
FedEx API
Stripe
Image Magick
Spiral CMS
PHP5
PayPal Integration
Apache
MySQL
Spiral Framework
HTML5 Canvas
CSS3
jQuery
Spiral Scout built the entire site, including an eCommerce gateway, an easy to use page editor, an integrated shipping system (via the FedEx API), a complex CMS to manage user-created frames, a reseller's API and referral program, and a robust customer relationship dashboard to manage all members and orders.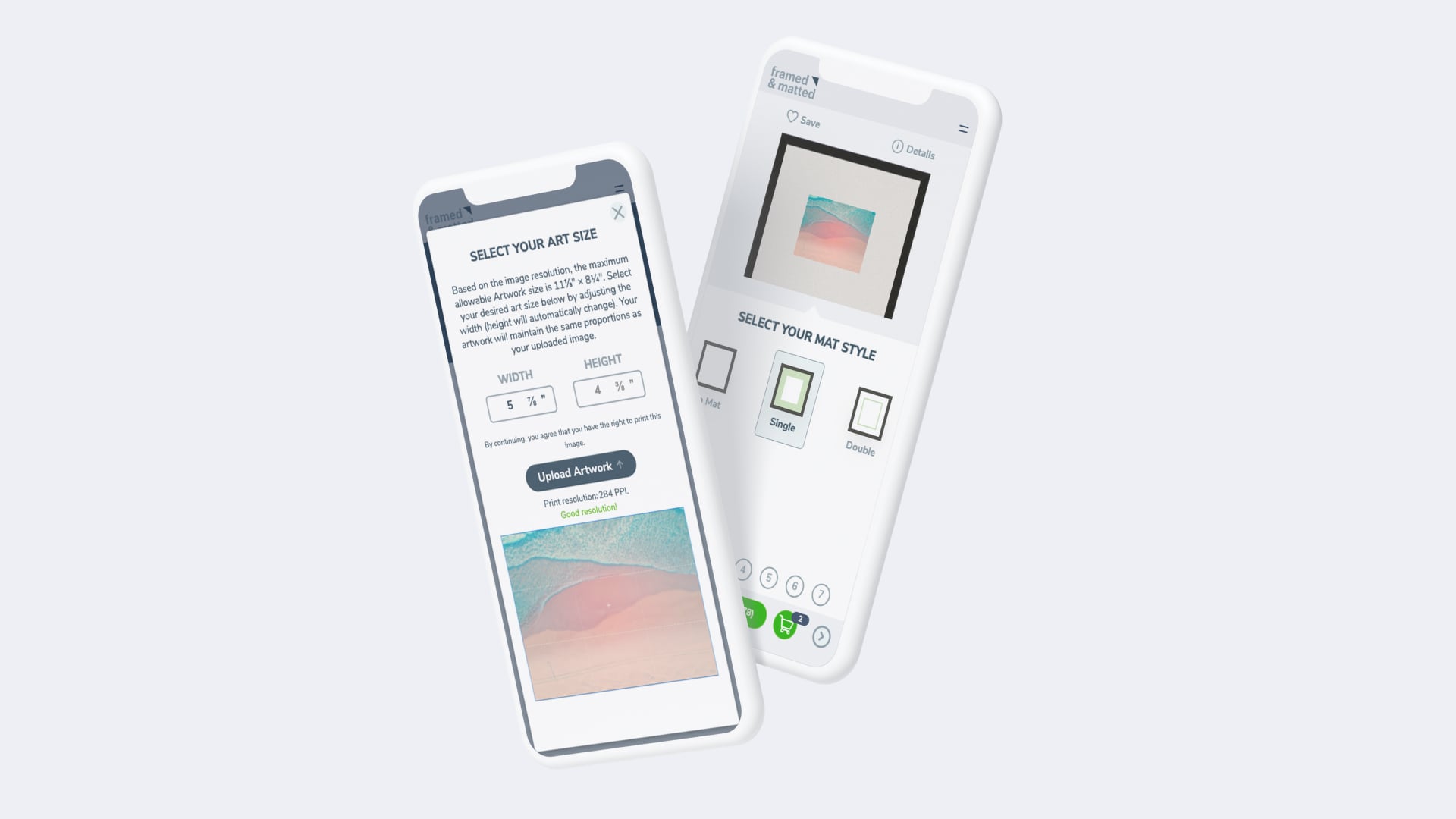 Results
Visitors can customize their frame via an online frame builder that allows them to drag and slide their frame to the correct size, add matting to the borders, and choose their frame style.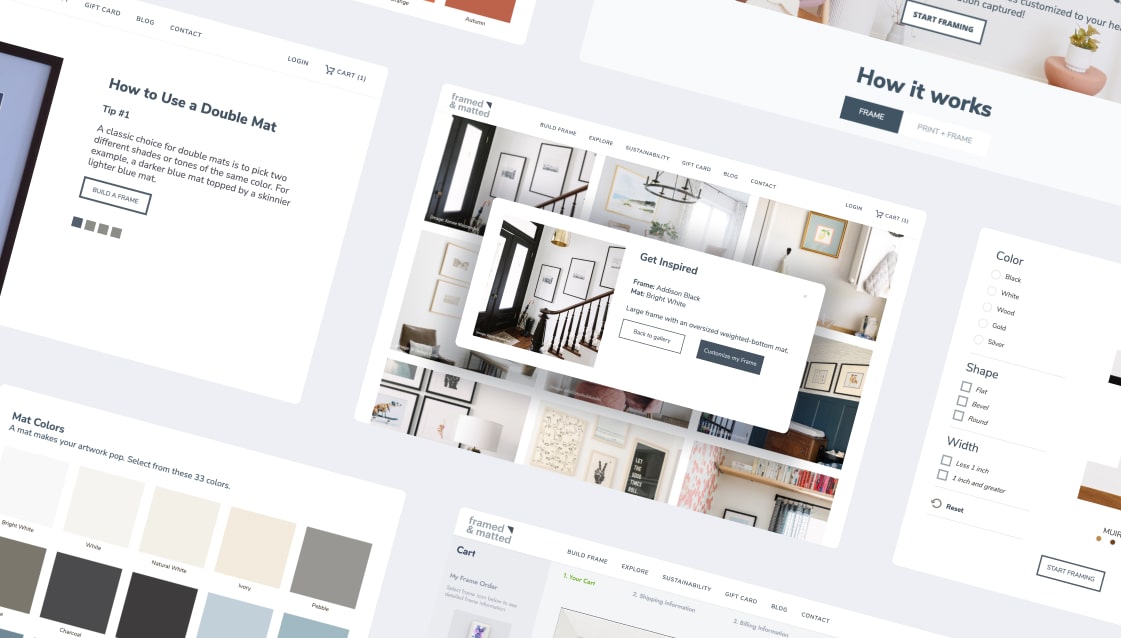 Review
"The overall experience has been great. Spiral Scout understood what we were looking for. The work was pretty flexible, with no set number of hours that were contracted. Their hours could range from zero one month to 50 the next. Now, we work with them on a project-by-project basis. We describe what we're looking for, they come back with their understanding of the options and challenges, and then we proceed. Additionally, they come in at or under budget, and their turnaround time is always spot on. If they say a week, they mean a week."
Overall score
At Spiral Scout, we believe that when it comes to software development and delivery, it's time for a change.
Scheduling
On Time / Deadline
Quality
Service & Deliverables
Cost
Value / Within Estimates