MAHARANI WEDDINGS
THE ULTIMATE INDIAN WEDDING PLANNING RESOURCE
Client
Maharani Weddings is a digital media company that is the ultimate planning resource, and source of Indian wedding vendors, as well as ideas for any type of Indian wedding. ​​At the site, you will find glittering seeds of inspiration for every aspect of an upcoming wedding.

In addition to profiling some of the most spectacular Indian weddings from around the globe through interviews, pictures, and videos, they also hand-pick and share a list of the best Indian wedding vendors in their Maharani Weddings Platinum Guide.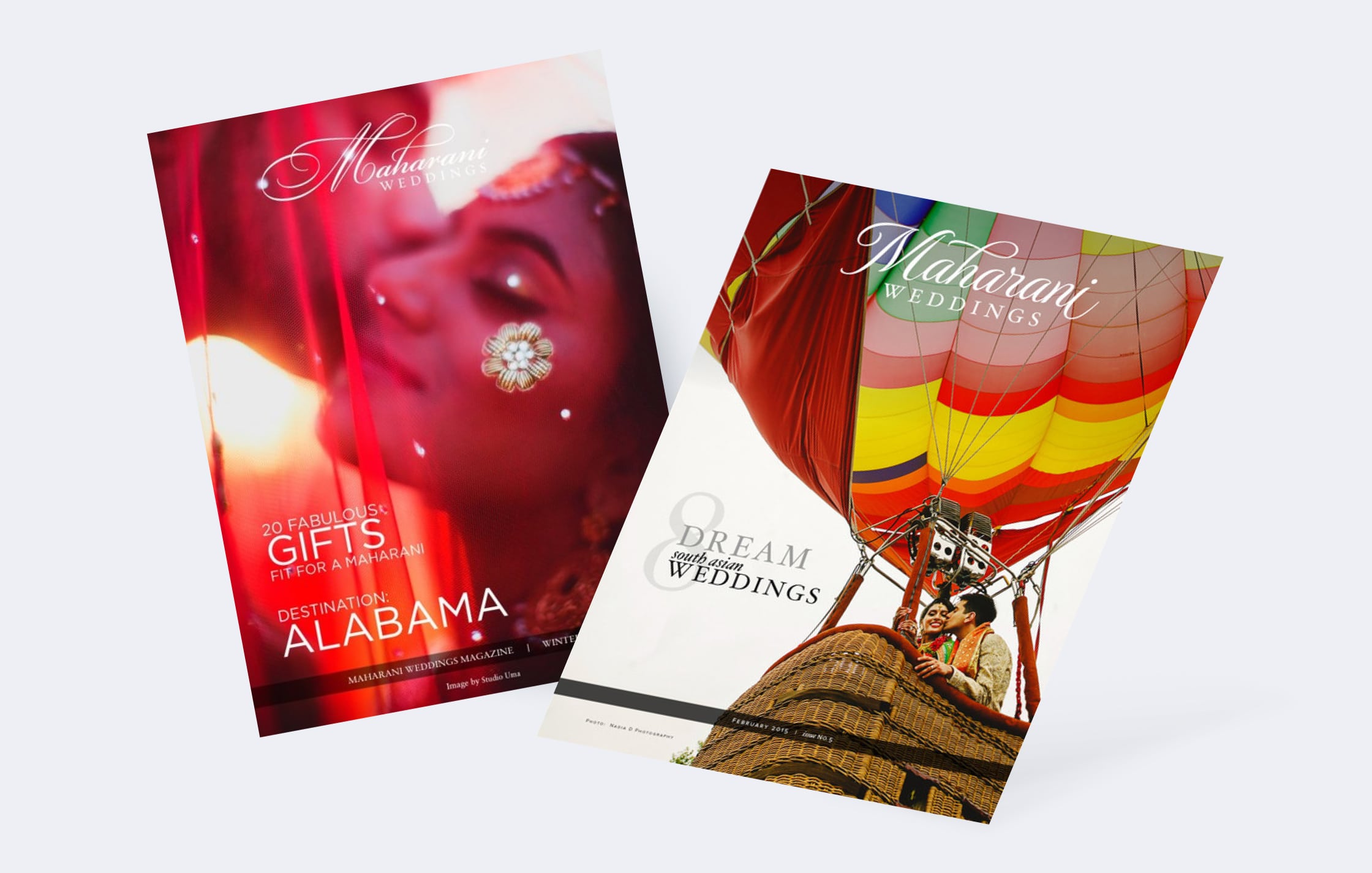 Challenge
Maharani Weddings had a pre-existing site before we started working with them. They had added a gallery component to the site probably four or five years ago that significantly slowed down the site.
Strategy
Shawna and Anand, the married owners of the website, first approached Spiral Scout in order to redesign their Indian wedding blog and speed up the site which was slowly dying. We ultimately decided to do a full redesign and re-factored their existing code to make it faster.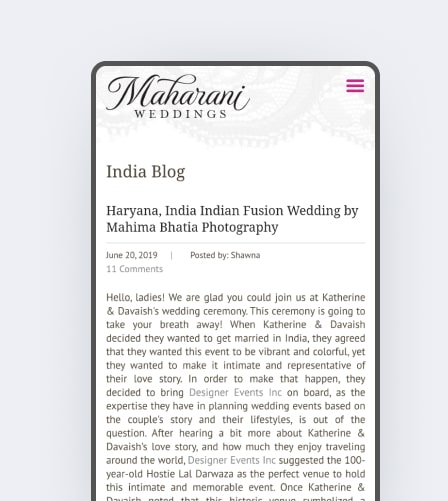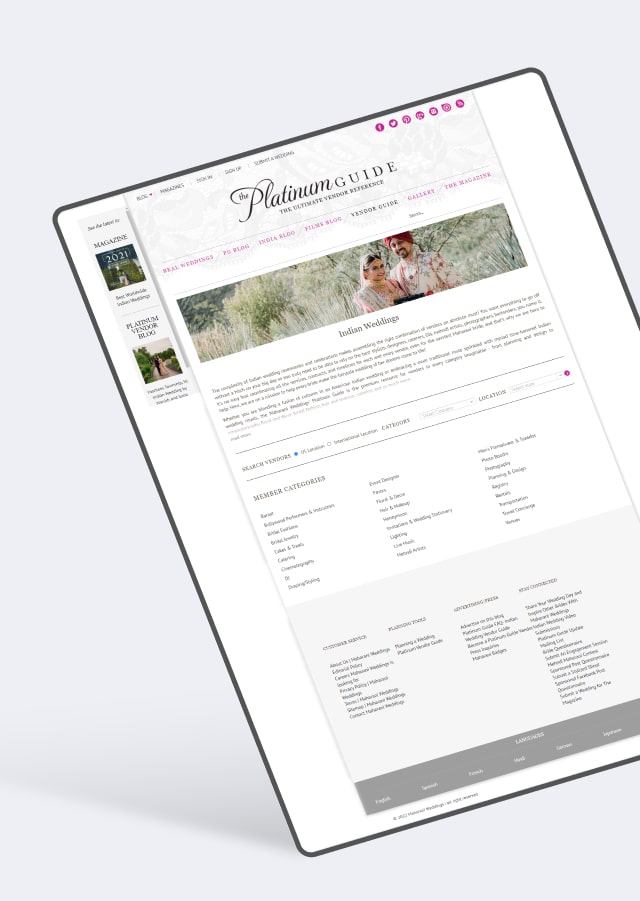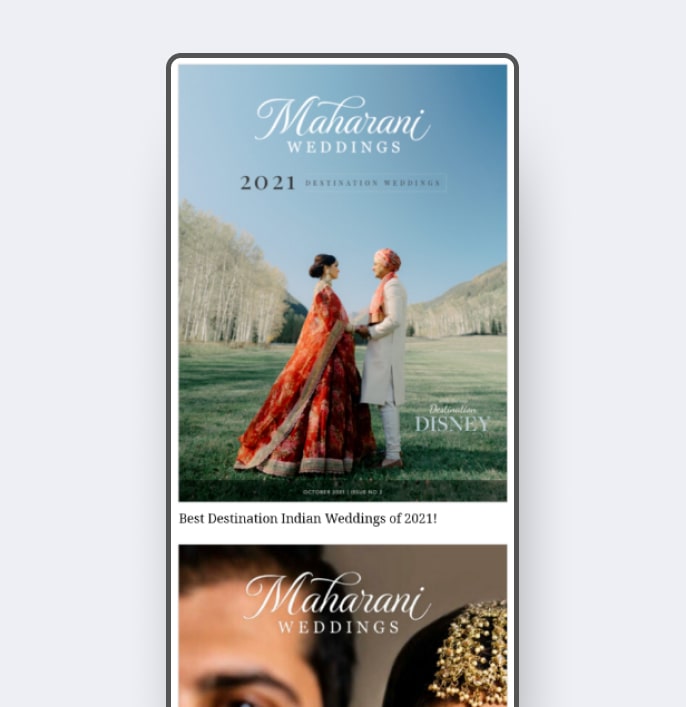 Solutions
Technologies
Pinterest API
Facebook API
Twitter API
PHP5
Spiral
MySQL
Sphinx
ImageMagick
Twitter Bootstrap
Spiral
Less.js
HTML5
Spiral Scout built a fully customizable website and a backend where admins can manage the entire site's content, edit any page's metadata, add and remove advertisers, and connect users and content to Facebook, Twitter, and Pinterest.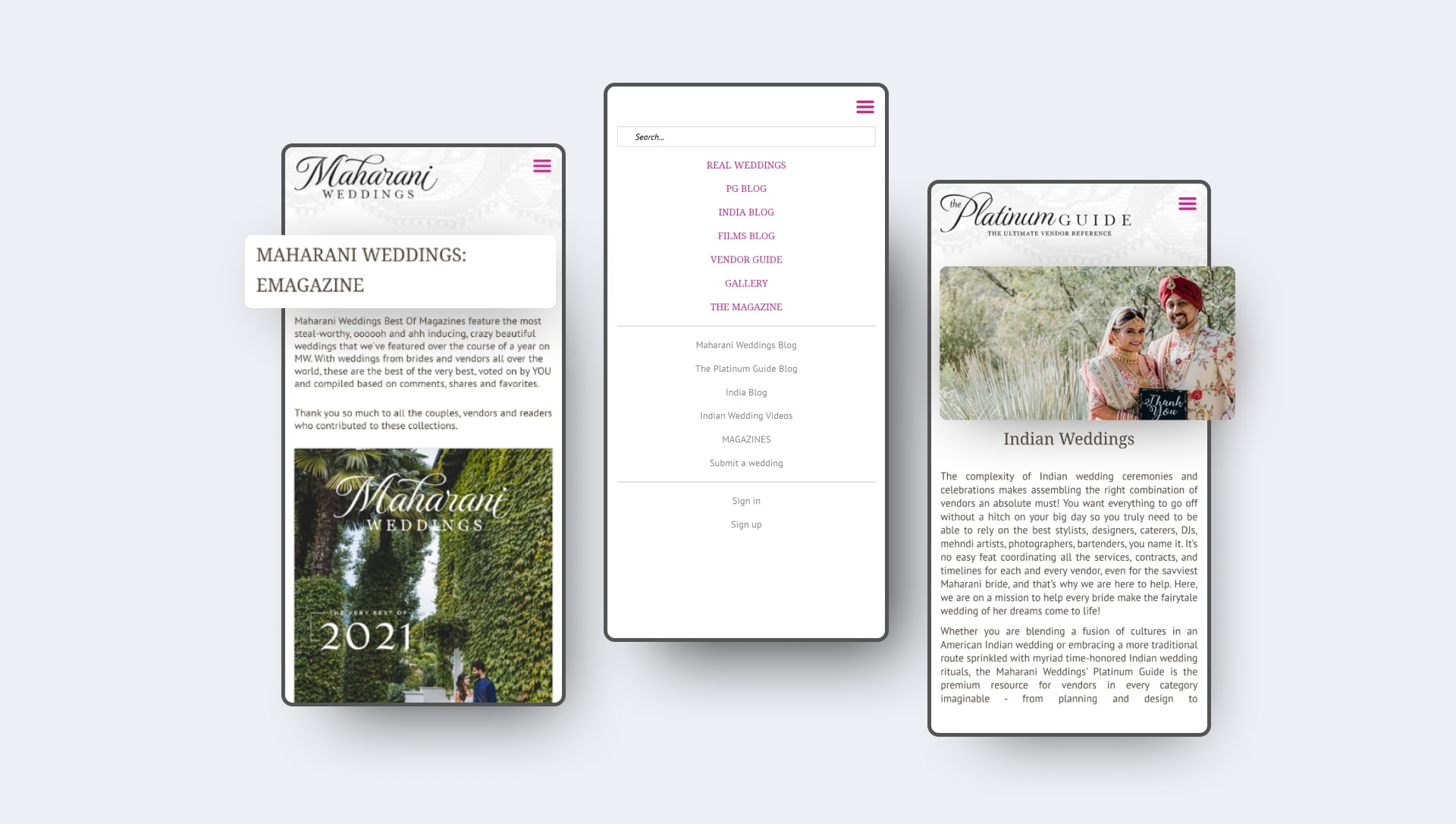 Results
The new site was faster and increased traffic by over 50% in the first few months. Visitors can search and browse through a directory of Indian vendors around the world and view daily reports of Indian weddings written by the site's administrator.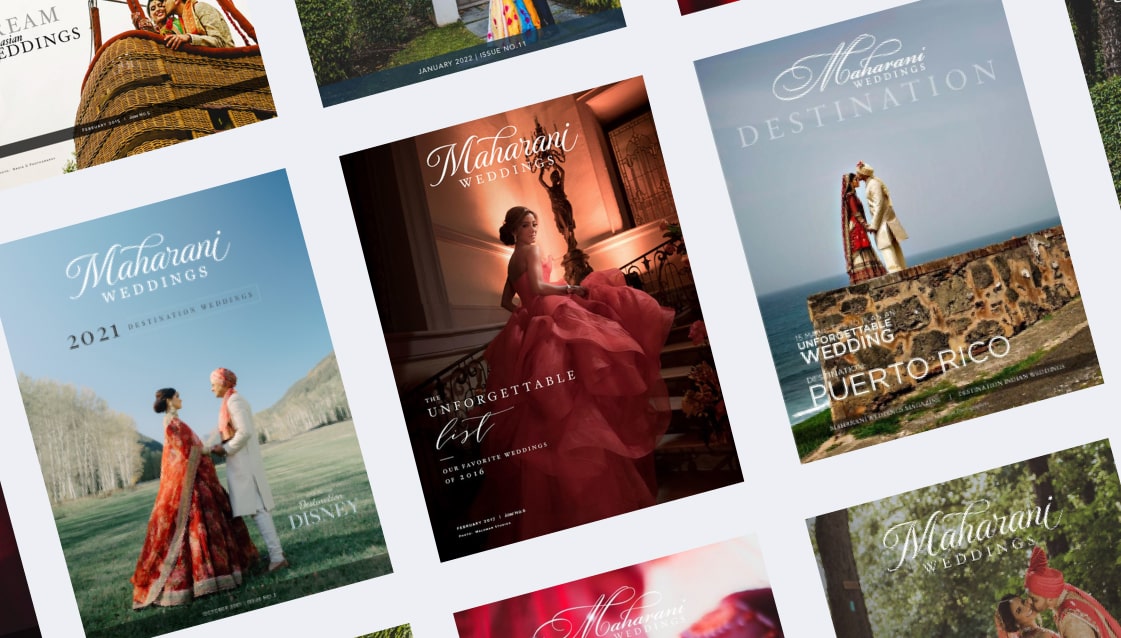 Review
"Spiral Scout has been great to work with since we started in 2013. They're really intelligent, efficient and we continue to use them, and they continue to do a good job. The site's faster and traffic is up 50%. "
Overall score
At Spiral Scout, we believe that when it comes to software development and delivery, it's time for a change.
Scheduling
On Time / Deadline
Quality
Service & Deliverables
Cost
Value / Within Estimates