DECOVERY EVALUATION APP
DISASTER RECOVERY APPLICATION AND REPORTING TOOL FOR CITIES
Client
After an earthquake occurs, licensed structural engineers and city inspectors are called on to assess buildings and identify structural damage as well as clear the buildings for reoccupation. As part of the STIR program, the San Francisco Public Works department wanted to bring their vision of a natural disaster app for government bodies to life to help reduce the time and costs surrounding these types of building inspections and streamline the efforts of first responders.
Decovery also facilitated more organization around assigning areas of a city to inspectors and gathering building evaluations to create robust damage reports. Ultimately, Decovery was created for use by any municipality or large business to review their buildings and create actionable building reports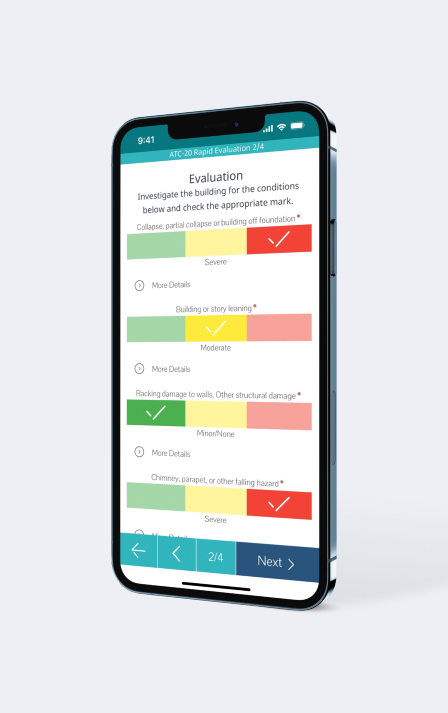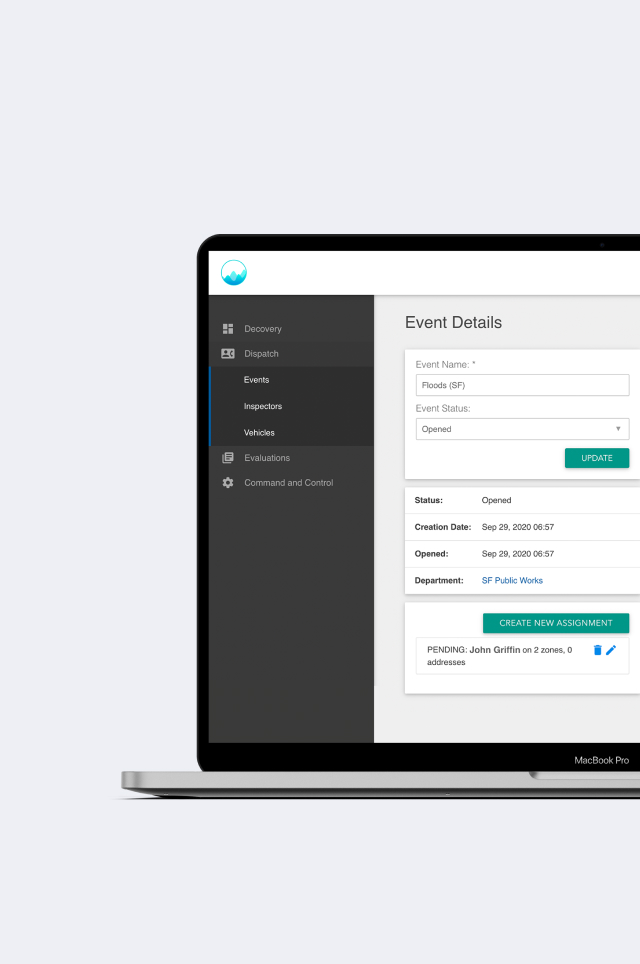 Challenge
Over 16 weeks, Spiral Scout worked with the Department of Public Works and an outstanding team of stakeholders there to design and develop a disaster recovery app that would change the way the city would react to a manmade or natural disaster, like an earthquake for example. Decovery is short for Disaster Recovery.
Strategy
The Spiral Scout team knew that developing mobile apps for city government use meant creating a solution that worked quickly and effectively both on a computer and a mobile device. So we designed an "in the field" mobile app and a responsive admin website.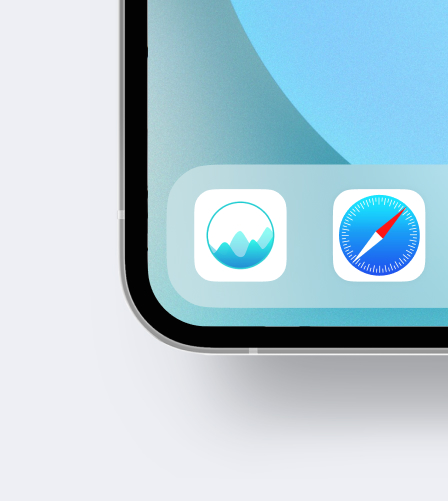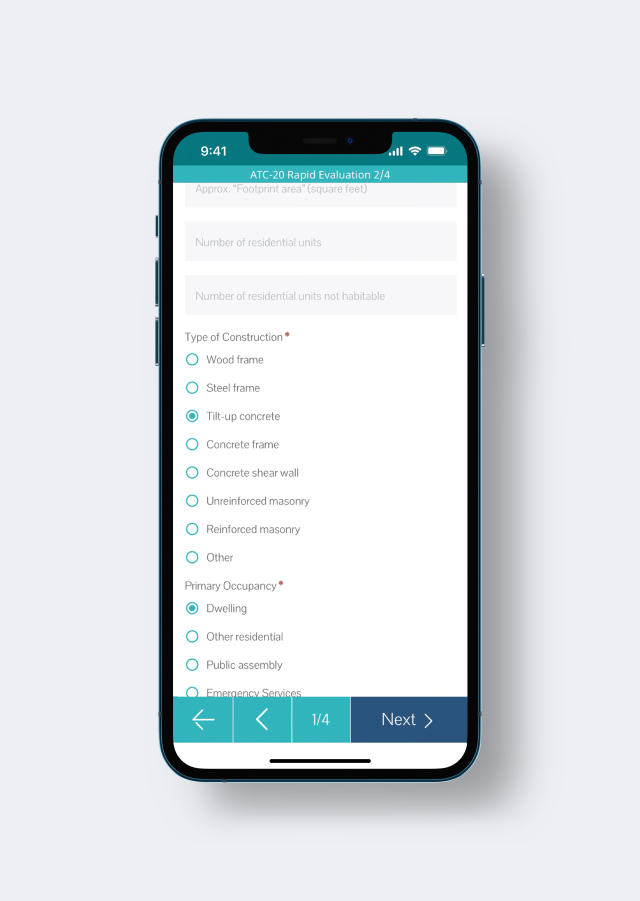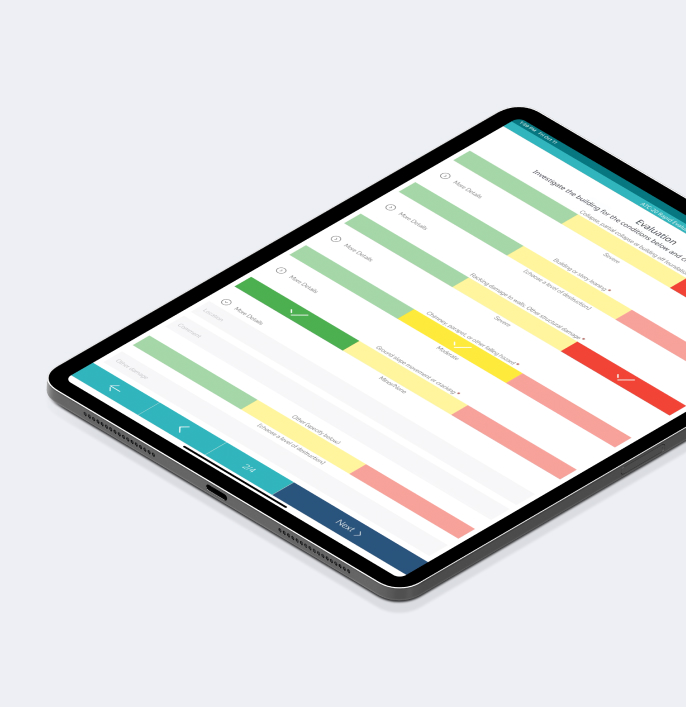 /
DECOVERY Evaluation App
Solutions
Technologies
PhoneGap
Native iOS
Push notification
PHP7
Apache
MySQL
Spiral Framework
Geo-location
HTML5
CSS3
JQuery React Native
The app allowed field inspectors to quickly compile an electronic inventory of city buildings and structures, record important information about a building (pre and post-natural disaster), and send that data back to the admin dashboard. The data collected would inform reports that could be generated in real time for city officials about the buildings and areas in a disaster zone.
Results
The Spiral Scout team built Decovery as a part of the prestigious STIR (Startups in Residence) program working with the city of San Francisco's Public Works department. STIR connects SF government agencies with technology startups like Spiral Scout to develop software products that solve civic challenges.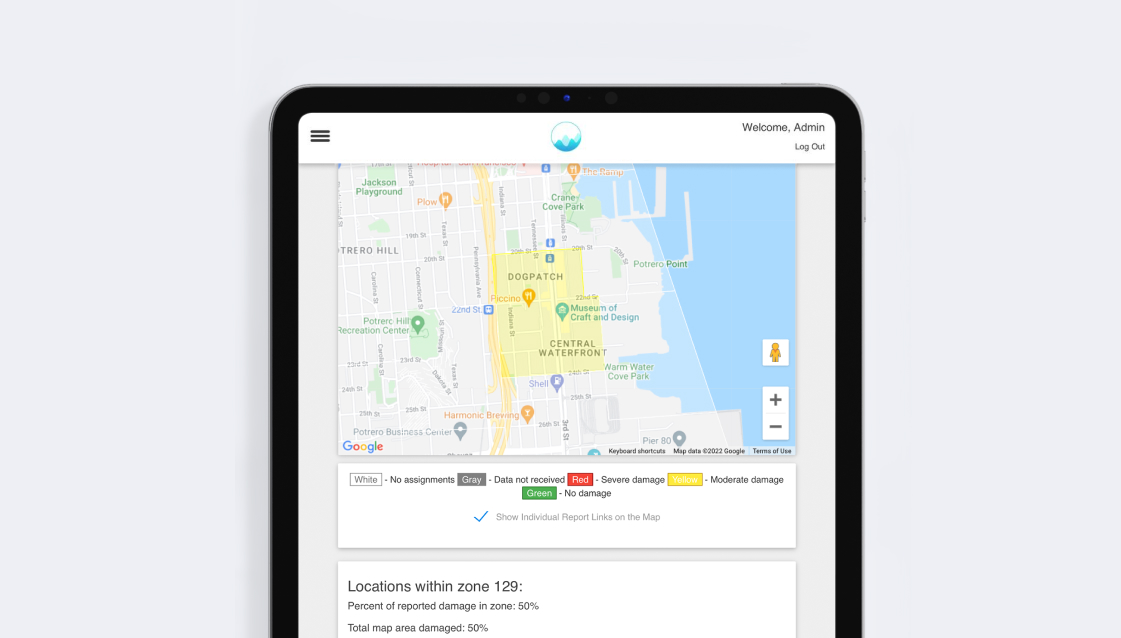 Review
"Working with Spiral Scout has been a rewarding experience. Not only have they been able to put my vision into a digital solution, [but] the STIR partnership has also provided me a different way of looking at project delivery. I have gained additional insight into how we as service providers can better understand and develop solutions for our clients."
Overall score
At Spiral Scout, we believe that when it comes to software development and delivery, it's time for a change.
Scheduling
On Time / Deadline
Quality
Service & Deliverables
Cost
Value / Within Estimates