SAYSH
SHOPIFY WEBSITE REDESIGN FOR BOLD FEMALE-LED LIFESTYLE BRAND
Client
Founded by Allyson Felix, the most decorated track and field athlete of all time, Saysh is a community-centered lifestyle brand designed for, and by, women. With events, podcasts, and their flagship Saysh One and Saysh Two shoes, Saysh's mission is to create a future in which inequality is undermined by female creativity and athleticism.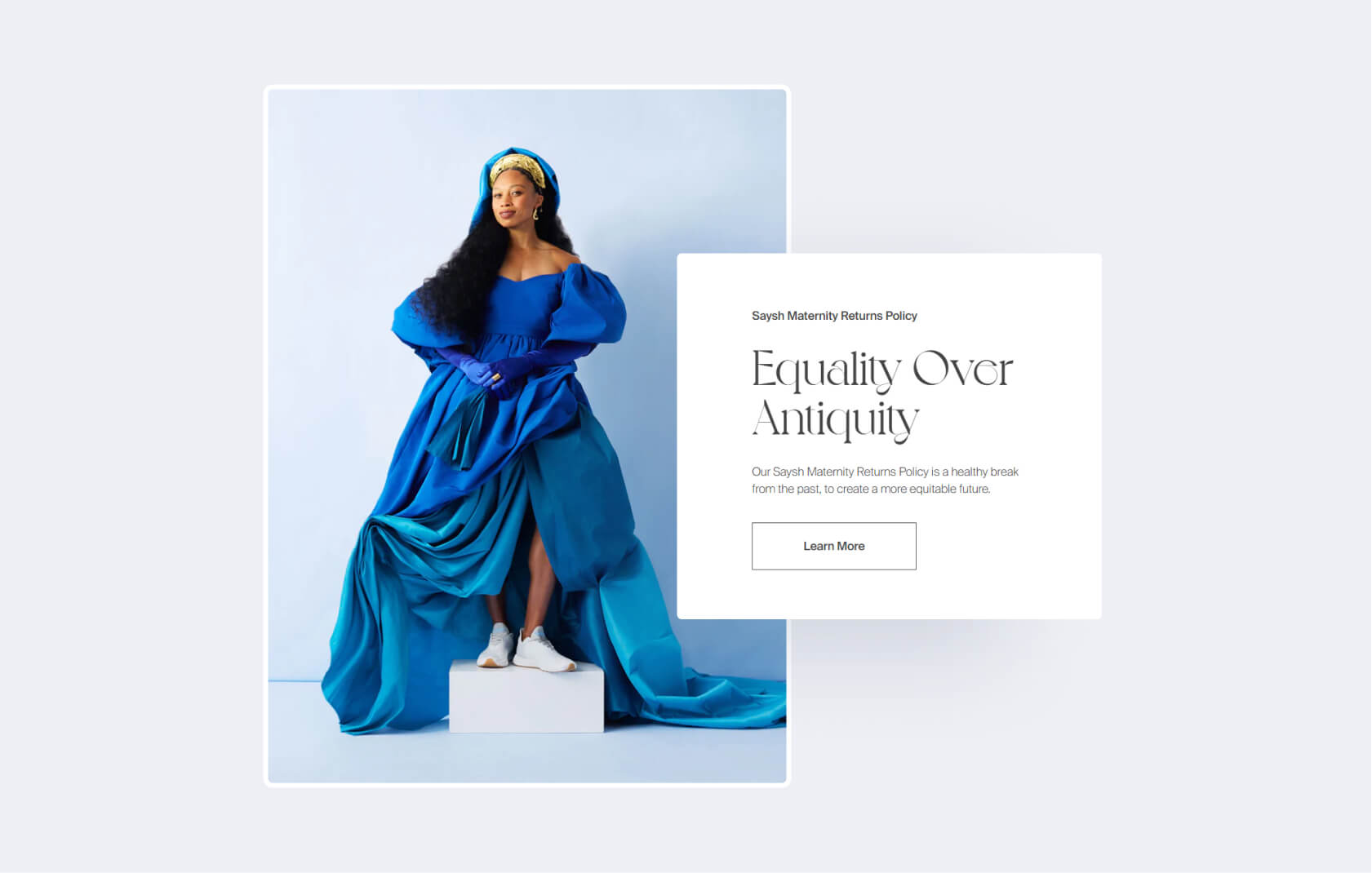 Challenge
Like many growing ecommerce businesses that are on Shopify, finding a Shopify Plus development partner that fits certain criteria can be a painfully-long process and costly if you don't find the right one. For Saysh, they approached us with exactly this issue. Frustrated and underwhelmed by their previous Shopify Plus development provider, Saysh was looking to work on a long-term basis with a trusted team of Shopify development experts that was responsive, proactive, and transparent. One of the most important conditions for their new team was the availability and capacity to implement new features on short deadlines.
When we first spoke with the Saysh team, they outlined a list of product requirements and business goals for the project, which included the need for a UX-friendly and conversion rate optimized website, ongoing ad-hoc technical support, and personalized Shopify recommendations based on their customer needs.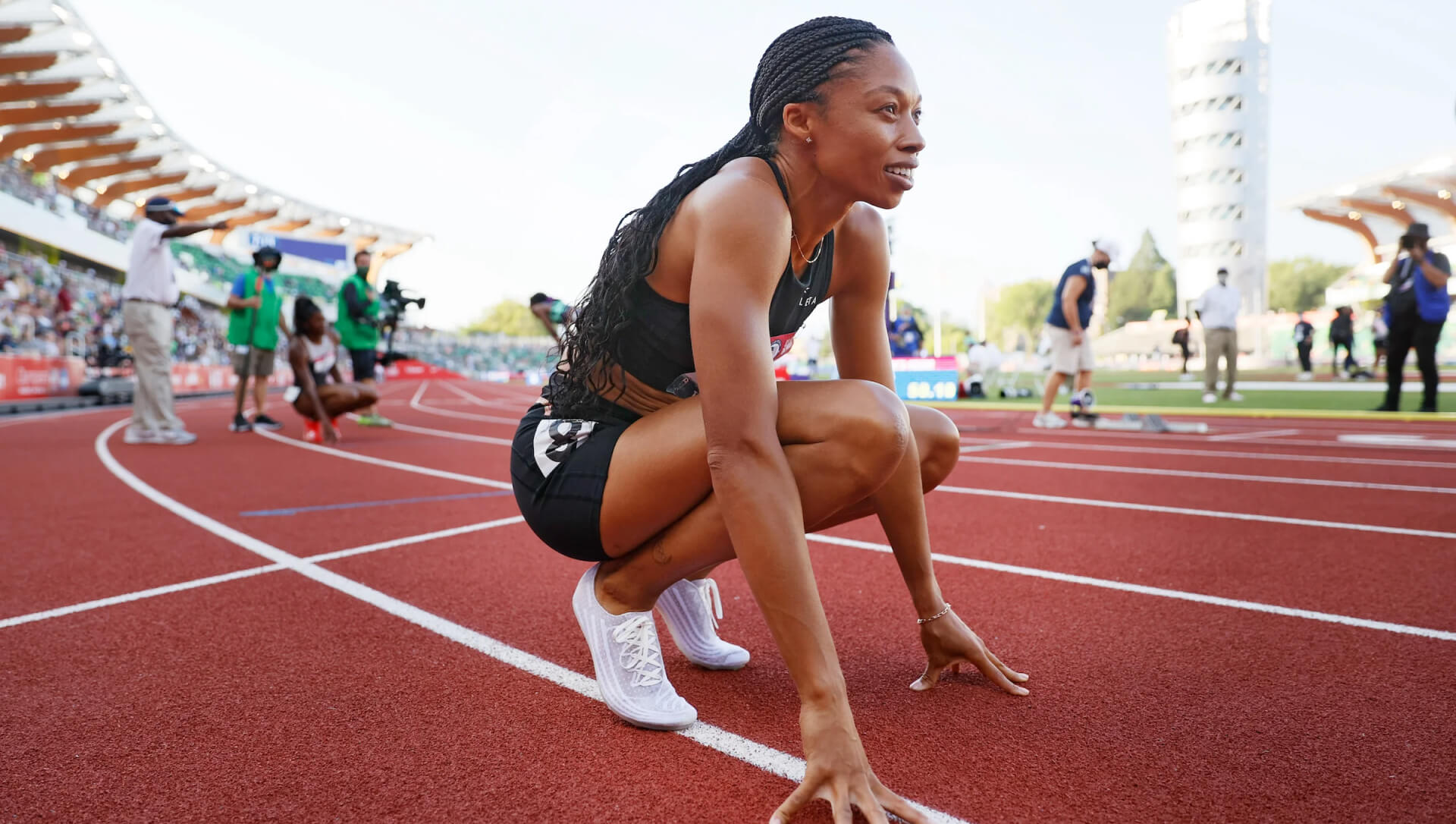 Strategy
With these goals in mind, we started by completing a wide-ranging audit that assessed the UX, UI, and base code of the website. Led by a team of full-stack Shopify developers, a PM, and a part-time QA expert, this analysis surfaced a number of underperforming elements that were directly impacting the site's overall conversion rate and user experience, including:
Broken and disjointed site navigation leading to a poor UX
Several major and minor UI issues
Low page speeds and poor accessibility standards
These findings then helped us formulate the strategy for Saysh. Over the following months, we focused on iterative product developments and worked with maximum transparency on each agreed feature to reduce response and delivery time. As the work progressed, we also helped to optimize the Saysh product pages with a number of specific custom rules and logic - unique to Saysh - to improve the conversion rates further.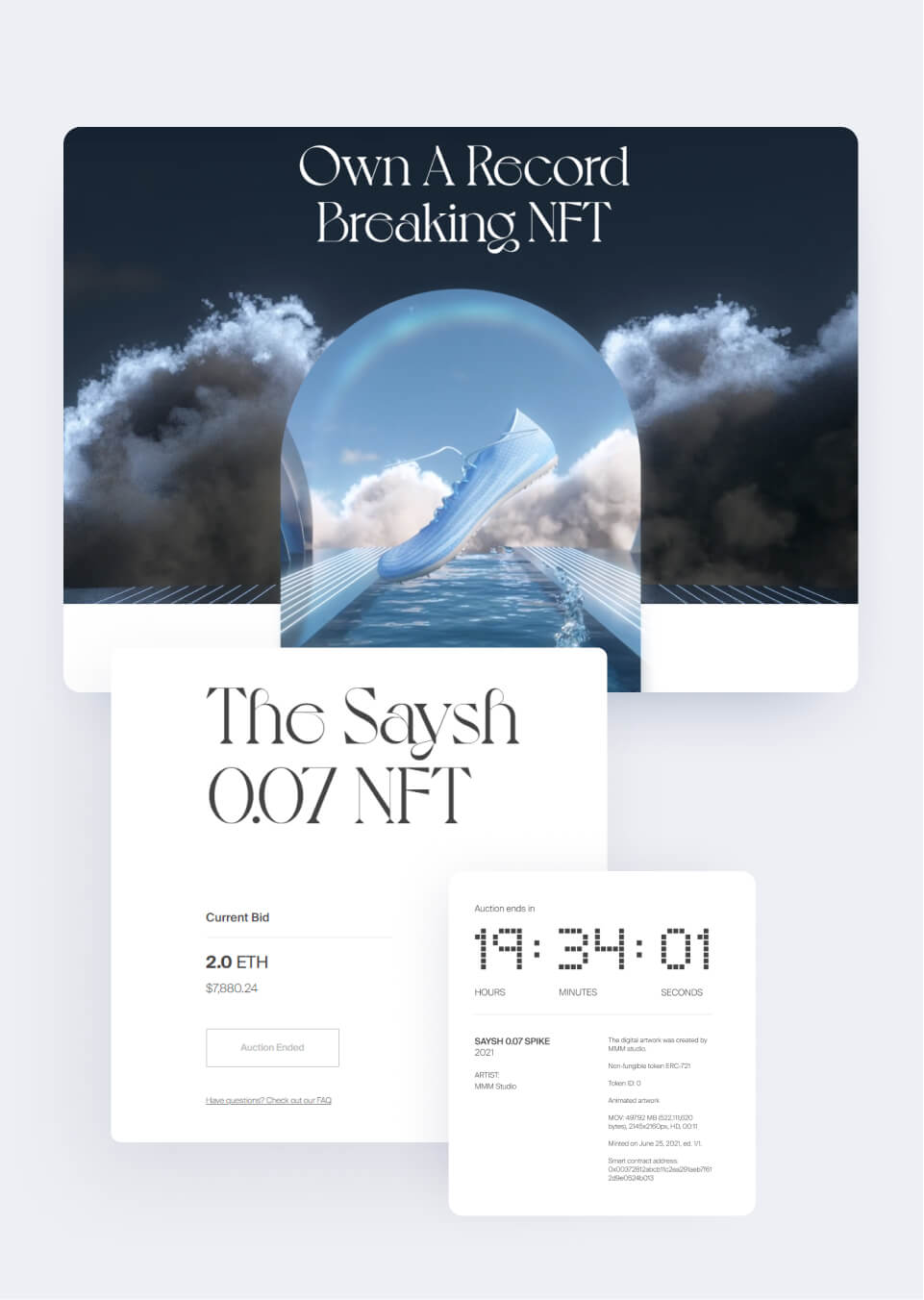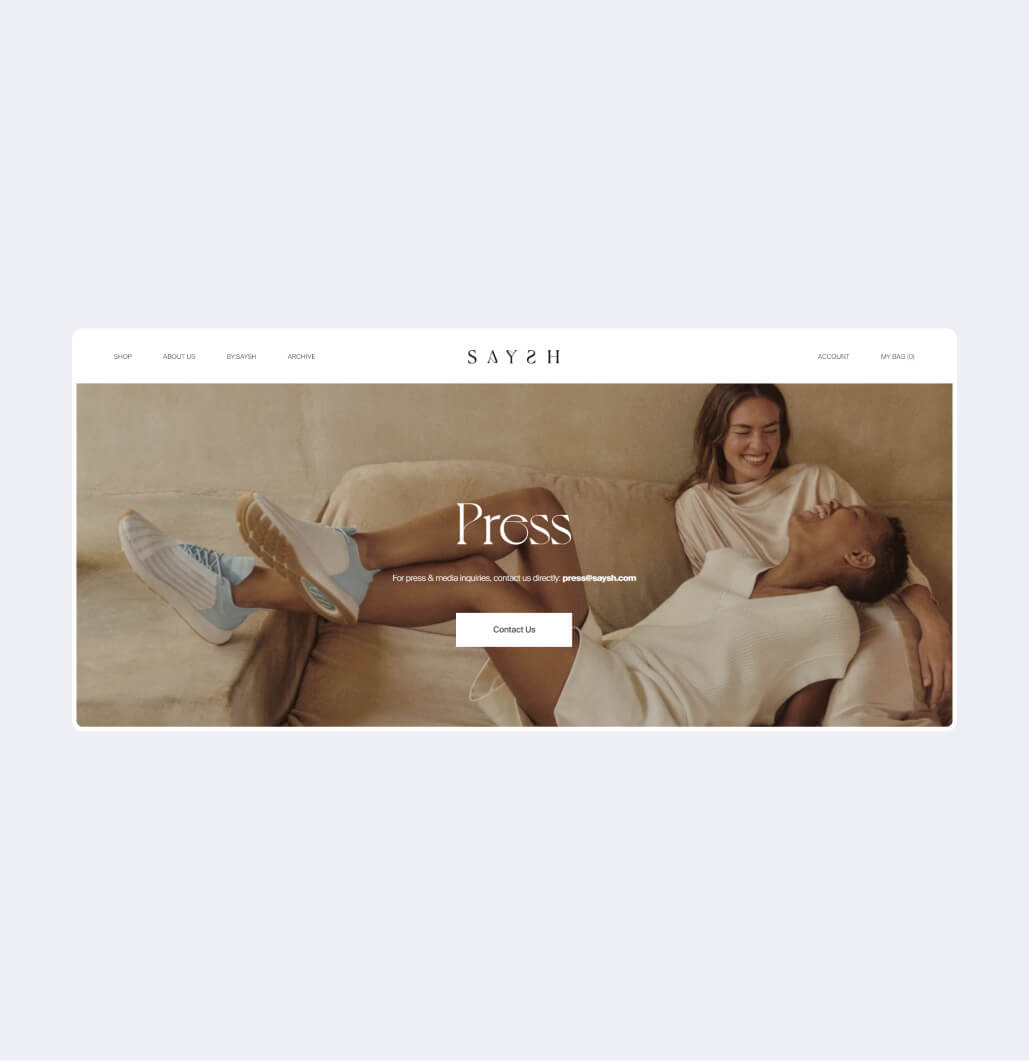 Solutions
Saysh wanted a website and eCommerce store they could easily manage in-house, so we paired Shopify 2.0 with Vue.js and Node.js to ensure the content could be managed effectively by any non-techies in Saysh. As the business grew and ventured into new content, we built a landing page integrated with an NFT collection.
To ensure the Saysh team had all the data they needed to make key business decisions, we ensured the website was integrated with a number of important plugins, such as:
Shopify Plus
Make.com
Dropbox
Klaviyo forms
Klarna (+ custom development)
Wishlist King (+ custom development)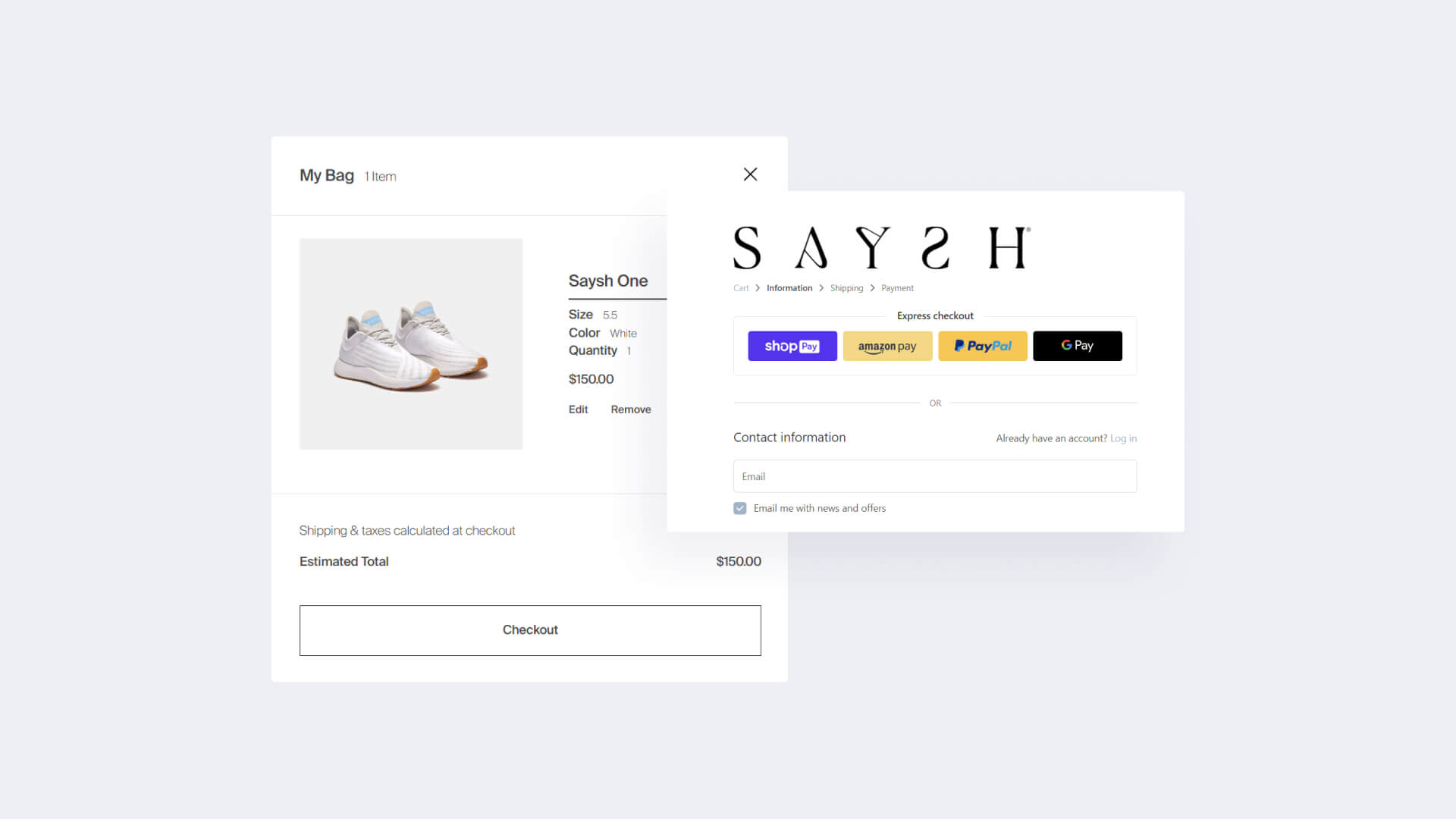 Results
Having collaborated closely with Saysh for over a year, our work together has set their groundbreaking team up with a strong platform for growth alongside us and led to them raising over $3mm at the end of 2022. By redesigning their website to match their shoes sleek designs, and implementing a reliable and fast workflow to get more new store features released, as a software development company, we helped Saysh successfully launch two new products that attracted a devoted following and a lot of new revenue. With this close teamwork in place, we have continued to develop additional features and projects with the Saysh team as the business grows to new heights.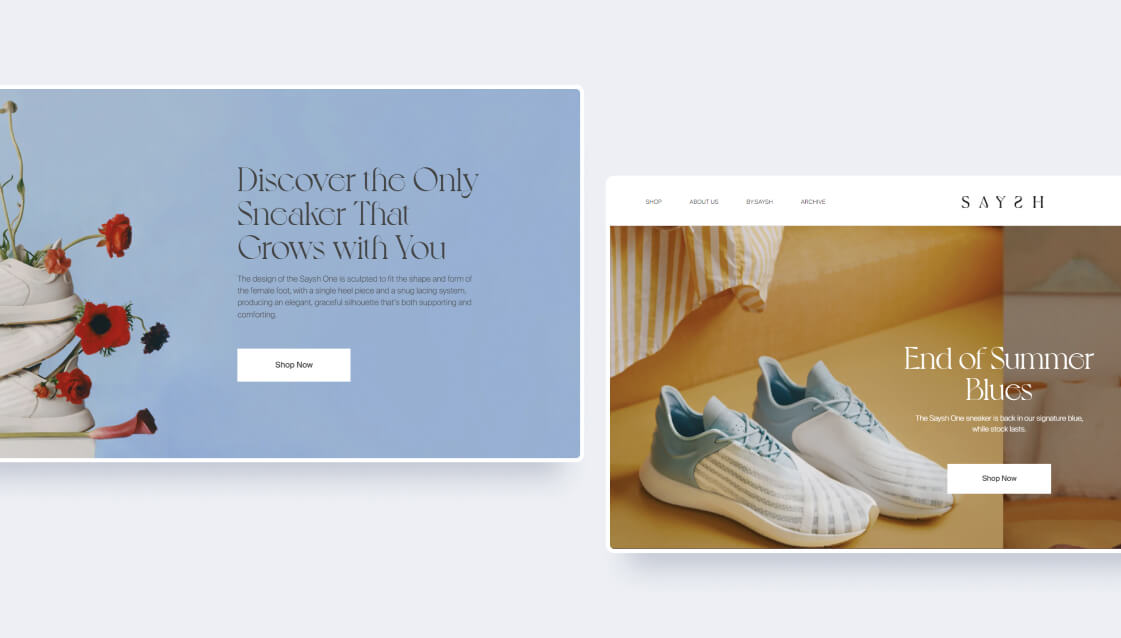 Review
Overall score
At Spiral Scout, we believe that when it comes to software development and delivery, it's time for a change.
Scheduling
On Time / Deadline
Quality
Service & Deliverables
Cost
Value / Within Estimates